November 24, 2013
As non-Muslims come to understand the Islamist challenge, anti-Islamic sentiments in the West are increasing, probably at a faster rate than Islamic practices. As anti-Islam trumps Islam, (I have concluded) opinions "will grow yet more hostile to Islamism over time. In this way, Islamist aggression assures that anti-Islamism in the West is winning its race with Islamism."
Correct prediction? To keep track, this weblog entry documents the course of Western public opinion on a bundle of topics connected to Islam, including democracy, immigration, jihad, Shari'a, and women. To start with, two polls:
Continue to full text of posting...
November 23, 2013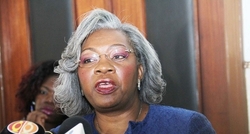 Angola's Minister of Culture Rosa Cruz e Silva.

Angola's Minister of Culture Rosa Cruz e Silva is reported to have declared Islam an illegal religion in the country because it is not an approved list of religions, and to have banned it.

Comment: It will be interesting to follow this surely-doomed effort. Muslim-majority countries like Saudi Arabia and the Maldives can effectively ban other religions but not the reverse. (November 23, 2013)

Continue to full text of posting...

November 23, 2013

"For the first time in nearly a decade we have halted parts of Iran's nuclear program" announced a jubilant Barack Obama after the news of the just-signed Geneva six-month interim agreement with Iran.

But the American goal for the accord was that the Iranians not "advance their program" of building a uranium nuclear bomb (and perhaps a plutonium bomb too); the apparent deal exactly permits such advancement, plus sanctions relief to Tehran worth about US$9 billion.

Continue to full text of posting...

November 22, 2013

Like many of my generation, I was affected by John F. Kennedy's rise and fall. I have documented both the national issues and my own evolution in several writings.
---
Continue to full text of posting...
November 19, 2013
In a brilliant 2007 analysis, Camelot and the Cultural Revolution: How the Assassination of John F. Kennedy Shattered American Liberalism (Encounter), James Piereson showed how liberals turned the communist murder of John F. Kennedy, a liberal politician, into a stain on conservatives, and how this distortion then caused liberalism to evolve into the sickly phenomenon it is today. (For my summary of the book, see "Lee Harvey Oswald's Malign Legacy.")
Continue to full text of posting...
November 1, 2013
Since General Abdel Fattah al-Sisi overthrew Mohamed Morsi on July 3, the military-led government has been engaged in a ferocious crackdown of the Muslim Brotherhood and more broadly of Islamists (though some, like the Salafis of the Nour party, playing their hand carefully, have generally avoided trouble so far).
Not only has this assault been violent, with over a thousand deaths, and legalistic, with the Brotherhood banned and its top leadership jailed, but it has also been broadly cultural, economic, and religious. Even the mildest approbation of the Muslim Brotherhood can get one in trouble, with one's neighbors if not with the state. A very large swath of the population supports the crackdown and pushes for it. A few of the many, many examples:
Continue to full text of posting...
October 3, 2013
This blog continues the analysis in "Islamism's Likely Doom," where I traced recent fissiparous trends among Islamists. They just can't seem to get along anymore. To quote Yusuf al-Qaradawi speaking in a different context (the prospect of U.S. forces attacking the Assad regime), "Allah pits the oppressors one against the other."
Plus, to know Islamists is to reject them. This weblog entry follows the two themes of in-fighting and unpopularity.
Jordan: The aftermath of the Egyptian coup d'état three months ago has left the Jordanian branch of the Muslim Brotherhood, known as the Islamic Action Front, reeling. David Schenker of the Washington Institute for Near Eastern Policy finds that the old division between East Bankers and Palestinians has come to the fore; also, both Salafis and mild reformers, the latter in an organization called the Zamzam Initiative, have gained in strength.
Continue to full text of posting...
September 29, 2013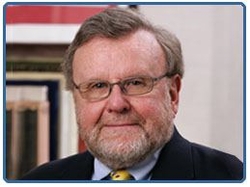 David C. Speedie.

David C. Speedie, a senior fellow and director of U.S. Global Engagement Program at the Carnegie Council for Ethics in International Affairs, recently wrote how he follows me "quite closely" and that my work is of no value because I don't "in any way question any aspect of Israel's policy."

He implied here that I am a lapdog of the Israeli government with no mind of my own, but a p.r. agent or lobbyist for whoever's in charge in Jerusalem, so my views should have no weight. His portrayal undermines my role as an independent analyst and therefore calls for refutation.

Continue to full text of posting...

September 28, 2013

Has anyone else noted the similarity in today's top two Middle East news headlines – the telephone call between the Iranian and American presidents and the passage of U.N. Security Council Resoluton 2118 that calls for the "expeditious destruction" of Syrian chemical weapons? In both cases:
A long-ruling tyrant (Ali Khamene'i, Bashar al-Assad,) is reaching out to the West.
Those tyrants are furiously signaling an apparent reform (a smiling Hassan Rouhani, Assad acknowledging his chemical weapons and agreeing to turn them over).
"Who us, WMD?" they ask. "No interest at all in them."
Continue to full text of posting...
September 27, 2013

That looks like a parody headline but it's the entirely serious title of a New York Times article by Eric Schmitt. Some details: John Kerry and Ahmet Davutoğlu announced today at a meeting of the Global Counterterrorism Forum
the creation of a $200 million fund [over a ten-year period] to combat violent extremism by undercutting the ideological and recruiting appeal of jihadists in places like Somalia, Yemen and Pakistan. …
Continue to full text of posting...