The Arabic-language magazine Al-Watan Al-Arabi, in its issue dated today carries a long interview with Alberto Fernandez, director of the office of Press and Public Diplomacy, Bureau of Near Eastern Affairs at the Department of State. In a discussion about democratization and the Greater Middle East project, the questioner raised my views: "Daniel Pipes has doubts about that. He says the problem is, if elections take place in the Middle East, Islamists will win them."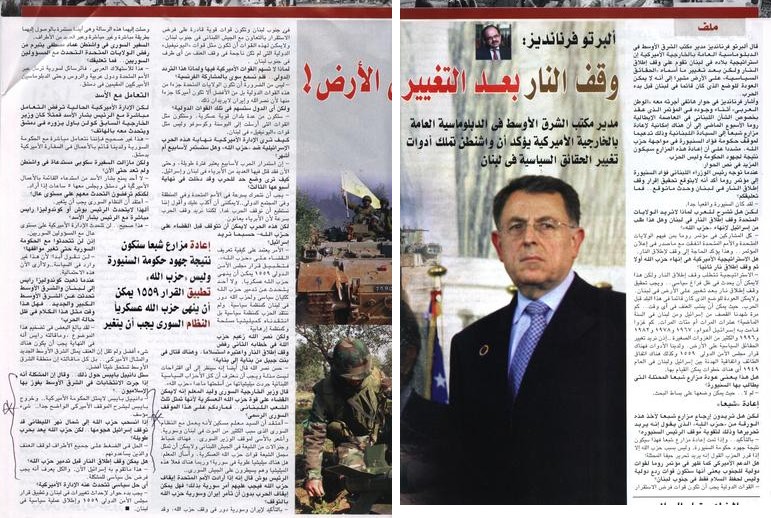 Fernandez replied that "Daniel Pipes does not represent the American government and to look to Pipes to explain the clear American position is something I regret."
Comment: And I regret that Fernandez could not muster up a better reply than this. (August 2, 2006)
Feb. 23, 2007 update: To learn who Alberto Fernandez is, see Michelle Malkin, "al Jazeera's pet State Department mouthpiece."