Traffic statistics at DanielPipes.org indicate that the following ten articles are my most read writings published in 2022, in ascending order. (Gary Gambill of the Middle East Forum kindly provided the tabulations and summaries.)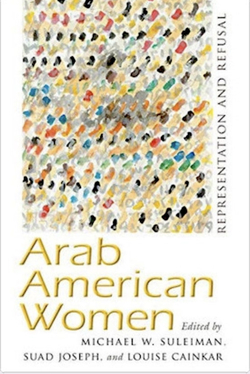 10. Review of Arab American Women: Representation and Refusal (Spring 2022)
I review a new book on Arab American women and call into question whether the classification "Arab American" – denoting Arabic speakers of all backgrounds and religions – remains analytically meaningful. Most Arab Americans are Christians, who typically downplay or even deny their Arab identity. "It is high time to retire, not elevate, the slippery term Arab-American in favor of others, such as Muslim-American and Arabic-speaking Christian American," I conclude.
9. Israel Is the Least-Stolen Land (June 19)
In a Wall Street Journal letter to the editor responding to Eugene Kontorovich's observation that "conquest and migration have shaped the entire world," I point out that one country has bucked this trend. Israel is the only country in the world that was "purchased rather than conquered, ... in voluntary transactions," making it "perhaps history's most peaceable in-migration and state creation." Ironically, though, Israel is the country most accused of having "stolen" the land it now controls.
8. Israel's Partial Victory (December)
With leading Arab states having bowed out of war with Israel, the Arab-Israeli conflict has splintered into three more intractable conflicts: Palestinian-Israeli, Islamist-Israeli, and global-leftist-Israeli.
7. Denmark Leads the West to Immigration Sanity (October 28)
I traveled to Denmark to determine if the politically popular "jaw-droppingly tough approach" to immigration taken by the ruling center-left Social Democrats (SD) offers lessons for other Western countries, where counter-immigration campaigning is largely the preserve of the Right. Alas, I found the Danish experience to be largely idiosyncratic, resulting from "the randomness of personality and moment." Denmark is an example that "can inspire, but it does not smooth the path forward."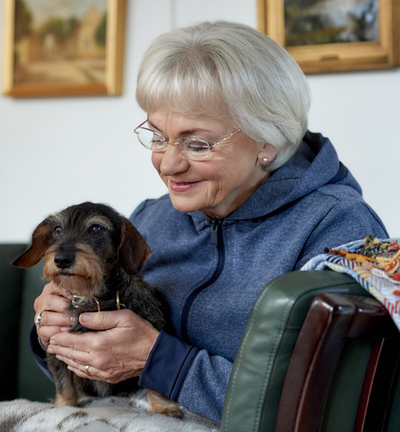 The Danish politician Pia Kjærsgaard was the key to Denmark's unique immigration policy.
6. How to Answer When Asked for Your Pronouns (February 20)
In a letter to the editor responding to Colin Wright's Wall Street Journal op-ed, "When Asked for Your 'Pronouns,' Don't Answer," I suggest a more appropriate response to the year's most irritating question: "I think you know the answer."
5. Fellow Conservatives, Please Reject Conspiracy Theories (April 22)
I discuss three conspiracy theories that damaged the American conservative movement during the preceding year and a half: that the 2020 presidential election was a "fraud," that COVID-19 vaccinations are "dangerous," and that the U.S. government "lied" about developing banned bio-weapons in Ukraine. The promotion of these beliefs within the Republican Party has diverted its attention from important issues, derailed it from enduring principles, and diminished its electoral appeal among young voters. "Only when conservatives return to their historic principles ... can they stand up to the liberal juggernaut now dominating American life."
4. How Muslims Can Catch Up (July 21)
By most indices, from health to literacy and income, Muslims have fallen behind the rest of the world. I examine contending explanations for this deficit, including Western imperialism, Islam, and the "ulema-state alliance," and discuss Ahmet T. Kuru's bold prescriptions for reversing it.
3. How Ukrainian Refugees Could Inadvertently Erase the West (July 8)
The readiness of European governments to admit and care for Ukrainian refugees in 2022 contrasts sharply with the tough measures many have taken to block the entry of migrants from Africa and Asia. Predictably, advocates of open borders have accused the West of racism and "Islamophobia," demanding that all migrants be given similar treatment, a proposition that I argue would "invite chaos and the collapse of Western civilization." I review the numerous practical reasons for the welcoming response to Ukrainian refugees and explain why it "cannot become the template for all migrants from all places in all circumstances at all times."
2. Do NATO and Turkey Have a Future Together? (September 4)
In an interview with World Strategic Insights, I explain why "the reliability of Greece makes it far more valuable to NATO" than Recep Tayyip Erdoğan's Turkey. Erdoğan "has only two consistent goals: gathering personal power and forwarding an Islamist agenda," both of which lead him to aid and abet American adversaries. "Turkey is a liability whenever NATO confronts ISIS, Iran, Russia, or China." Since expelling Turkey from NATO would require unanimous consent of all member state, I propose that a NATO 2.0 successor alliance be established by the other 29 members.
1. Putin's Invasion Scrambles the West (March 30)
I look at three ways that Putin's invasion of Ukraine changed politics in the West. First, it discredited the "delusional passivism" that had taken root in the West. Awakening to the reality that crude power still matters in the international arena, Germany announced an unprecedented increase in military spending, Sweden and Finland lost their skittishness about joining NATO, and even Switzerland abandoned more than two centuries of strict neutrality by sanctioning Russia. Second, the invasion "confirmed and enhanced" the Left's determination to cancel dissenters. Russian entertainers were barred from international events whether they supported the invasion (chess player Sergey Karjakin) or not (opera singer Anna Netrebko, pianist Alexander Malofeev). Finally, the invasion – and the near universal condemnations of it – has cultivated a continuing "soft spot" for Putin among the Right, with many seeing him as a stalwart defender of traditional values.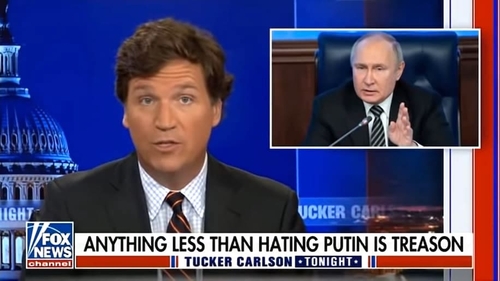 Fox News host Tucker Carlson offered support for Putin on Feb. 22, 2022.