Many Western political woman have acquiesced to Islamist customs and donned hijabs, a subject I have been following in some detail. But what happens when a woman covers insufficiently for the Islamists? Well, they do the job for her. This blog reports on Photoshopped efforts by prudes in Iran, Dubai, Saudi Arabia, and elsewhere.
---
Catherine Ashton, the High Representative for Foreign Affairs and Security Policy of the European Union, meeting with Iran's chief nuclear negotiator Saeed Jalili, after their failed negotiations in Istanbul. Note Ashton's discreet clothing and her hands folded out of the way.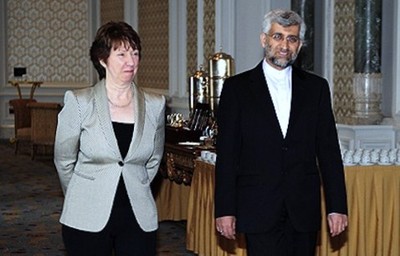 Uncensored: Catherine Ashton with Saeed Jalili.
But her neckline did not suffice for the Iranians, who in at least one newspaper, Hamshahri, published by the municipality of Tehran, helpfully pulled it up for her.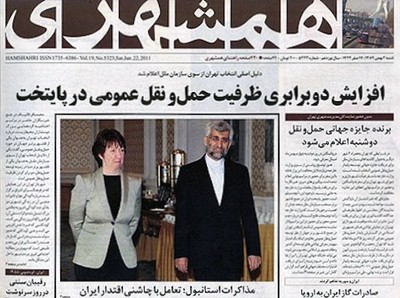 Censored: Catherine Ashton with Saeed Jalili.
Gisele Bündchen, a supermodel, starring in an H&M advertising campaign in Dubai. (May 16, 2011)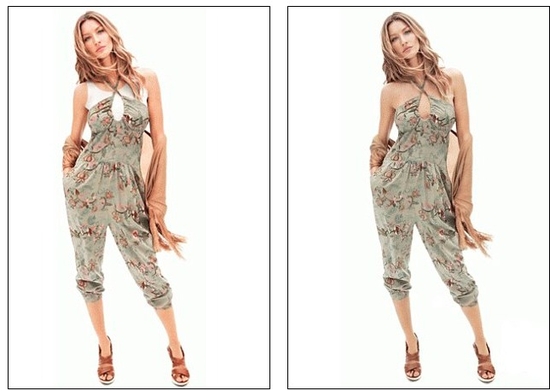 Gisele Bündchen covered and original.
Mariah Carey, singer, apparently had album photographs modified in Saudi Arabia.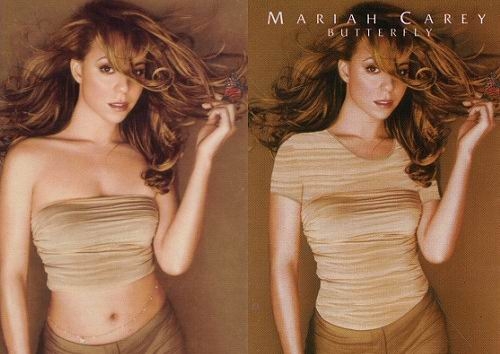 Mariah Carey original and covered picture.
Michelle Obama at the Academy Awards ceremony, with her chest and arms digitally covered by the Iranian news agency Fars. Making this incident the more piquant is that Naeem Khan, an Indian Muslim, designed her sleeveless silver gown and Argo, a movie about U.S.-Iran relations set in Tehran, won the Oscar award for best picture.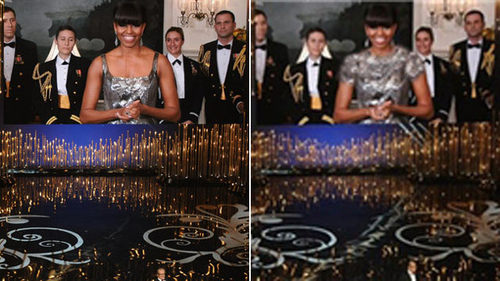 Michelle Obama original and covered picture.
And let us not forget when, in 2005, the Council on American-Islamic Relations crudely added coveringss to three women in its own photograph. Here is the original: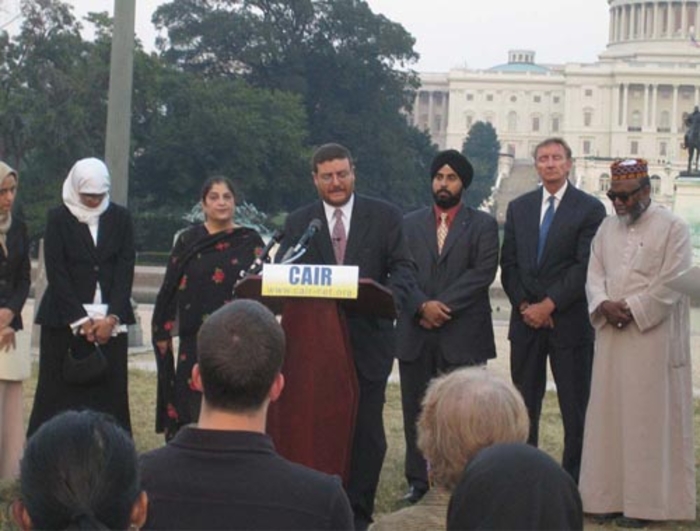 And here is the doctored version. Note the backs of the two women in the foreground as well as the one standing by the speaker.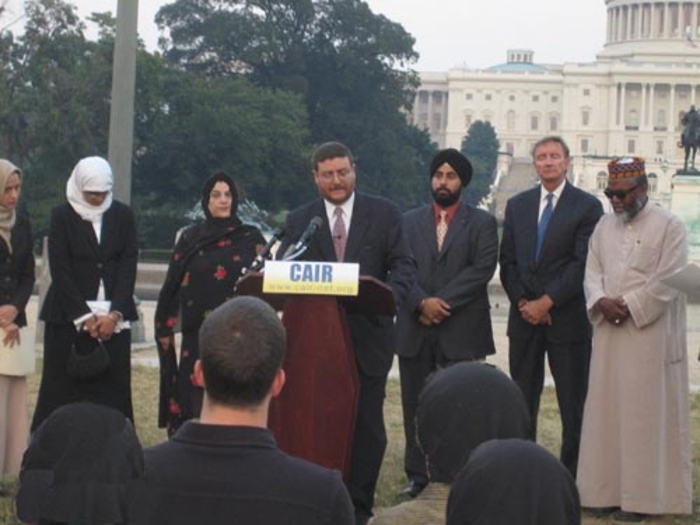 (February 25, 2013)