The Middle East does offer some signs of hope, such as the inspiring example of Israel, the metaphorical "villa in the jungle"; the bracing prospect of Islamists falling into disarray; and the emergence of an independent Kurdistan.
But these are the exceptions. In general, the region these days spawns such unchanging, repetitious and dreary news that this commentator barely reads more than headlines and has little to say about them. Consider some leading issues of the moment:
Disagreement over the very terms of the Joint Plan of Action with Tehran.
A futile peace conference aiming to settle the Syrian civil war.
Futile Israeli-Palestinian diplomacy.
Regional actors either alarmed by or appeasing Tehran – or both.
Ghastly new atrocities in the Syrian civil war.
Daily brutality in Libya, Egypt, Yemen, Iran, and Afghanistan.
Political shuffling in Egypt and Tunisia.
An increasingly dictatorial Turkish prime minister.
Water crises developing in Egypt, Yemen, Syria, and Iraq.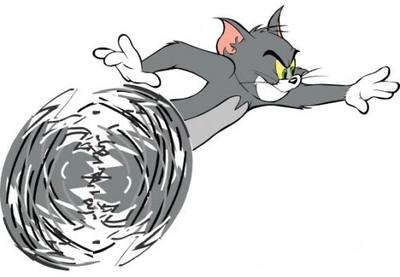 Like the cat in the Tom and Jerry cartoons, the Middle East spins without reaching the goal.
How many times can one ridicule the diplomacy, bemoan the violence, or raise the alarms? What creative foreign policy other than a simple self-defense can one propose toward so toxic a region? Frenetic action and little movement reduce much analysis to repetition. With negative trends so predominant, one hardly knows whether to wish for continuity or change in the Middle East.
Disheartened and bored, I have somewhat pulled back from daily politics and am delving more into deeper, larger, and historical issues. My recent columns covered the African-American Muslim past, the Russian Muslim future, and surveyed Middle Eastern failures.
Two columns ahead deal with the extensive non-religious implications of adopting Islam and the possibility of an Islamism "with a human face." Future analyses will discuss the devastation to the Middle East's environment, the temptation to ignore jihadi motives, and the inconsistent use of the word terrorism.
This dismal moment perhaps offers an opportunity to write longer articles and even return to book projects interrupted by 9/11. (January 26, 2014)
June 10, 2014 update: The fall of Mosul to the Islamic State in Iraq and Syria marks one of the most important events in years. I am no longer yawning but trying to figure out all that this implies.