According to Israeli intelligence, Hamas has moved its outside-Gaza headquarters from Damascus to Istanbul; it is headed by Saleh al-Arouri, whom Israel Hayom calls "an infamous arch-terrorist believed to be responsible for dozens of attacks against Israelis."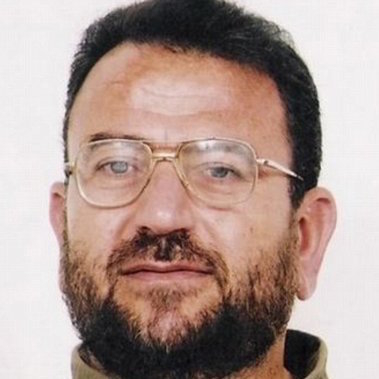 Saleh al-Arouri, Hamas leader based in Istanbul.
Arouri recently plotted at least two very ambitious but foiled operations: an August effort to topple the Palestinian Authority in the West Bank and this past week multiple operations against "Israeli destinations in the West Bank, … an attack on Teddy Stadium in Jerusalem, and an attack on the light rail train in the capital."
So far, the Israelis have limited their protests to suggesting that this is not the way a NATO ally should behave.
Official communiqués sent from Jerusalem to the North Atlantic Treaty Organization's office in Brussels, via several channels, said it was inconceivable that a member of the intergovernmental military alliance would maintain ties with a terrorist organization. …

Defense Minister Moshe Ya'alon warned of Turkey's close ties with Hamas during his last visit to the U.S., in a meeting with [then-]U.S. Defense Secretary Chuck Hagel.
The claim of Hamas planning destruction from its Istanbul base needs to be investigated by the U.S. government and, if found accurate, the Republic of Turkey then placed on the "State Sponsors of Terrorism" list. There, it will join the beautiful company of Cuba, Iran, Sudan and Syria. (November 28, 2014)
Dec. 1, 2014 update: Shlomi Eldar looks at "Turkey's Hamas Bureau."
Dec. 8, 2014 update: Jonathan Schanzer focuses on Imad al-Alami in "Hamas's Main Man From Turkey to Tehran."
Dec. 11, 2014 update: The Meir Amit Intelligence and Terrorism Information Center provides important new information on this topic at "Senior Hamas Operatives Based in Turkey Continue Directing Terrorist Networks in Judea and Samaria."