DanielPipes.org went online exactly a decade ago, at the very end of December 2000. I am inspired to reminisce a bit on the eve of a new decade.
Technically speaking, then, it has exactly spanned the first decade of the twenty-first century and the third millennium. Historically speaking, it has been a wrenching time, marking the end of the post-Soviet glow and reluctant entry into the era of Islamism. My interests and this site went from the sidelines to the spotlight.
Such topics as Afghanistan, Iran, Iraq, Saudi Arabia, the Arab-Israeli conflict, and terrorism became top-of-the-news regulars. Even hitherto obscure countries like Turkey and Yemen now gather headlines. Issues concerning Muslims in the West have gone even more dramatically from obscurity to centrality.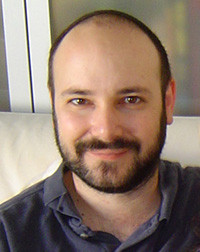 Grayson Levy had the idea for DanielPipes.org.
The website came into existence as a result of Grayson Levy approaching me in November 2000, announcing that I need a personal website and volunteering to build it. I agreed that the time had come and spent several weeks preparing my archive for him to post.
I had modest expectations, content with 5-10 visitors a day to the site. The 300 visitors who turned up daily during the first eight months pleased me. 9/11 brought an avalanche of new readers and the numbers quickly jumped to 1,500 a day and then continued to increase until reaching a plateau of 7,000 a day in about 2004, where it has since more-or-less remained..
The site has found its niche, attracting nearly 60 million page visits and 112,000 comments by readers. It features translations into 35 languages other than English (French leads with 900 translations). An array of corporations have taken out advertisements. One piece of excitement concerned someone from the Council on American-Islamic Relations abducting DanielPipes.com; for details, on this and other topics, see "About DanielPipes.org."
DanielPipes.org has become central to my work life – writing blogs, updating articles and blogs, monitoring and replying to comments, overseeing translations, and working with Grayson constantly to enhance the features.
Beyond winning me new readers, the website permits me to write on any topic I wish, large or small, central or peripheral, topical or historical, whenever I wish. Newspaper articles no longer end up wrapping fish but becoming part of a living archive. Decades-old work returns to life. I have an audience in three dozen languages.
This has been an exciting and rewarding experience. I look forward to the next decade and more. (December 31, 2010)