The U.S. Supreme Court today declined to hear an appeal on a lawsuit brought by the families of 9/11 victims against Saudi princes whom they accused of helping the terrorists, thereby ending a legal process some seven years in duration. (In contrast, the case against several hundred Saudi commercial banks accused of laundering money for Al-Qaeda continues for they, unlike the princes, cannot hide behind the skirts of "sovereign immunity.")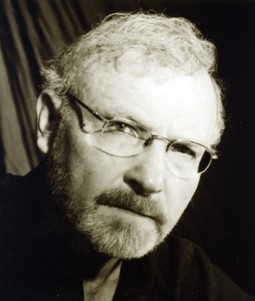 Allan Gerson.
The origins of the case go back to Jan. 29, 2002, when Allan Gerson, counsel to Jeane Kirkpatrick at the United Nations and the lead lawyer for the
Lockerbie families suing Libya
, met me for coffee in Washington. I told him my thoughts about the money trail going back to the Saudi government and how it should be held accountable for the atrocity – ideas I presented publicly a few days later at "
Sue the Saudis
."
Gerson thought I had a good point and he followed up on Feb. 28, 2002 with a confidential memo, "Deterrence Through Accountability," where he wrote that 9/11
presents the central challenge for dealing with international terrorism. A key weapon in this war is the potential use of civil suits against those who helped finance and thus enabled the operation. It would have demonstrated that financial contributions to the Taliban regime was equivalent to contributions to OBL [Osama bin Laden], whose murderous ambitions were clear. Under American and universal principles of tort law, those whose conduct resulted in wrongful death bear responsibility for the consequences. This is also true for donations to charities that could have reasonably been expected to make their way to agents of OBL.
Being connected in the right legal circles, Gerson took the case to the powerhouse lawfirm of Motley Rice, which quickly accepted the case and (with help from other law firms, including Cozen O'Connor, which directly sued the Saudi government) went after the Saudi princes, an effort that culminated in an appeal to the Supreme Court.
Comments: (1) I kept quiet about my role in this law suit, waiting for it to reach a final conclusion, as it did today.
(2) I commend Motley Rice and its partners in pursuing this litigation, I regret that the Obama administration sided with the Saudi princes, and I am proud of having played a small but key role in what came reasonably close to being a landmark decision with vast policy implications. (June 30 2009)
Sep. 8, 2011 update: The Supreme Court notwithstanding, Motley Rice and Cozen O'Connor have not given up, Michael D. Goldhaber writes in the American Lawyer. Indeed, "the plaintiffs, determined to hold private sponsors of terror accountable, refused to walk away." They are pursuing four courses of action:
They filed a new 9/11 suit against the Kingdom, along with select princes and charities, in the name of a new plaintiff: an insurance syndicate.
Sen. Charles Schumer will soon reintroduce the Justice Against Sponsors of Terrorism Act that pushes aside the unfavorable legal rulings on sovereign immunity and personal jurisdiction, permitting a new suit to be filed against Saudi Arabia.
Get the Second Circuit "to reconsider its own holdings on sovereign immunity and personal jurisdiction, or, if needed, to see the Supreme Court finally review them."
Proceeding "with discovery against the fourteen original 9/11 defendants that have survived motions to dismiss, with the aim of a trial in 2012."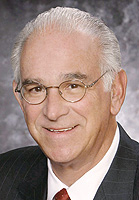 Steven Cozen

Mar. 14, 2012 update: Steven Cozen of Cozen O'Connor will be in court this week, writes Laura Goldman, in the Philadelphia Jewish Exponent, "to go up against the kingdom and the Saudi High Commission for Relief of Bosnia and Herzegovina, which allegedly provided financial and logistical support to Al Qaeda, in a federal courtroom in Manhattan. Cozen is suing on behalf of several insurance companies that suffered economic damages, the brokerage firm Cantor Fitzgerald, which lost 658 employees on the attack on the World Trade Center, and others."
Dec. 19, 2013 update: More evidence that the Supreme Court's declining an appeal has not ended the saga of suing the Saudis: A three-judge panel of the 2nd U.S. Circuit Court of Appeals has reinstated the Kingdom of Saudi Arabia as a defendant in lawsuits accusing it of helping Al-Qaida before 9/11, even though it had earlier ruled otherwise. Circuit Judge Chester J. Straub explained the shift: "We conclude that the circumstances here are 'extraordinary' and warrant relief." Stephen Cozen opined that "We are confident in our ability to prove our case against them."
Dec. 23, 2013 update: Cozen O'Connor has posted its summary account of this legal saga.
June 30, 2014 update: The Supreme Court declined to review O'Neill v. Al Rajhi Bank in which 9/11 victims sought to sue Al-Qaeda supporters such as Saudi banks, Islamic charities, three financial institutions in Liechtenstein, four of Mr. bin Laden's half brothers, and the family construction business, the Saudi Binladin Group. Lower courts had previously dismissed much of the class-action lawsuit on the basis that the plaintiffs failed to prove that actions taken by the alleged Al-Qaeda supporters had proximately caused 9/11.
Feb. 4, 2015 update: The Saudis filed again to have this case dismissed; in opposition, the plaintiffs dropped a potential bombshell: Zacarias Moussaoui gave testimony from his U.S. supermax prison home fingering leading members of the Saudi royal family - Turki al-Faisal, Bandar Bin Sultan, al-Waleed bin Talal - as major donors to Al-Qaeda. Although Moussaoui has shown signs of acute mental illness, not to speak of unreliability, Sean P. Carter of Cozen O'Connor, who met with him, said he found Moussaoui "of completely sound mind — focused and thoughtful." Click the link above to find references to the testimony and judge for yourself.
Feb. 10, 2015 update: James Risen provides an overview on the what's simply called the "9/11 suit," which "has occupied the federal court docket for almost the entire 21st century":
"When I began this, I would never have guessed that I would have spent so much of my legal career on one case," said Sean Carter, a lawyer for plaintiffs in the case. "There are times when it is exhausting, but everyone is committed to see it through." ... Over the years, the case has suffered so many delays and false starts, endured so many ups and downs, that it has sometimes been compared to Jarndyce v. Jarndyce, the endless legal drama at the heart of Charles Dickens's Bleak House.
Sep. 30, 2015 update: Manhattan District Judge George Daniels dismissed a 9/11 lawsuit against the Saudi government, finding insufficient evidence linking it to the attacks. The BBC notes that "This is the second time that Saudi Arabia has been dismissed from the cases. It was reinstated as a defendant in 2013 after a lower court tossed it on sovereignty grounds."
May 17, 2016 update: In a unanimous voice vote, the U.S. Senate approved the Justice Against Sponsors of Terrorism Act that permits victims or surviving family members of victims of terror attacks on U.S. soil to bring lawsuits against foreign government for supporting terrorism. In other words, it permits lawsuits against the Saudi government for its role in 9/11. Arguing in favor of the bill, Sen. Chuck Schumer noted that, "If the Saudis did not participate in this terrorism, they have nothing to fear about going to court. If they did, they should be held accountable."
In turn, the Saudis threatened to sell off their holdings in U.S. government paper; but while this has been rumored to amount to $750 billion, recent disclosures indicate that it amounts to a not-too-impressive $117 billion.
Mar. 17, 2017 update: The passage of JASTA and the declassification of the mysterious 28 pages of the 9/11 Commission's report has led to the filing of a 977-page "Plaintiffs' Amended Complaint Adding Defendant Kingdom of Saudi Arabia."
Dec. 5, 2019 update: Allan Gerson died on Dec. 1.