There's been a hue and cry about the United States authorities having to release the prisoners at Guantánamo Bay, Cuba, so this is now taking place. But two recent developments concerning former inmates should prompt the U.S. government to rethink this incautious policy:
Abdul Ghaffar, an Afghan, returned to Afghanistan and rejoined the Taliban as a commander. He was killed in a raid by Afghan security forces on Sept. 25 in Uruzgan.
Slimane Hadj Abderahmane, a Dane, 31, announced on Danish television on Sept. 29 that he plans to hide from the Danish authorities until he can get to Chechnya where he will fight the Russians in the jihad there. As for the agreement he signed with the U.S. authorities promising not to engage in terrorist activity, he said, "This document is toilet paper for the Americans if they want it."
The Wall Street Journal reports (for a free posting of the editorial, try this) that a total of 202 prisoners have been released from Guantánamo - 146 released and 56 transferred to the control of their home governments. It then goes on to argue:
The Taliban and others swept up during the Afghan War were gradually transformed in much of the media coverage into misunderstood innocents being held by a U.S. government bent on ignoring the Constitution. Never mind that there's a war on, and that most of these men are determined and deceptive killers.

This political campaign culminated in this year's Supreme Court decision that gave the Guantánamo prisoners the right to challenge their detentions in federal court. About 70 prisoners have done so already. Sandra Day O'Connor notwithstanding, we still find it hard to imagine that a federal judge can do a better job than the executive branch of deciding whether or not a prisoner remains dangerous.

Thanks in part to the Supreme Court, another prisoner who will soon be free is Yaser Esam Hamdi, a U.S.-born enemy combatant who is to be shipped home to Saudi Arabia but will not be put under detention there. Hamdi was captured on a battlefield in Afghanistan in 2001 with an AK-47 in his hands. Let's hope the next time we hear about him it won't be because he too is once again trying to kill Americans.
Comment: This replicates a pattern that the Israelis have discovered, to their regret, of released Hezbollah and other terrorists. (September 30, 2004)
Oct. 13, 2004 update: Add a third Gitmo recidivist to the list:
Abdullah Mehsud, 28, returned to Pakistan after two years in Guantánamo Bay and now leads a terrorist group that has kidnapped two Chinese engineers near the Pakistani border with Afghanistan and threatens to kill the hostages. According to The News, an Islamabad newspaper, "Mehsud has become a hero to anti-US fighters active in both Afghanistan and Pakistan. He keeps long hair and has a daredevil nature. All this has made him a colorful and interesting character."
To make matters worse, the Pentagon indicates that it knows of five recidivists in all who have "returned to the battlefield." Of the other four, one killed an Afghan judge, another was captured a second time as he fired on U.S. forces, and the two final ones were killed fighting U.S. forces in Afghanistan. In addition, the military has uncorroborated information that seven other recidivists "have participated in attacks or provided support to anti-coalition forces in Afghanistan." The Pentagon spokesman, Lt. Commander Alvin Plexico, noted rightly that these developments provide "further evidence that these individuals are dedicated to their cause and have been trained to be deceptive."
Oct. 22, 2004 update: The Washington Post reports, based on Pentagon sources, that "At least 10 detainees released from the Guantánamo Bay prison after U.S. officials concluded they posed little threat have been recaptured or killed fighting U.S. or coalition forces in Pakistan and Afghanistan," then provides details.
Dec. 4, 2007 update: For another comparison, see my weblog entry today on "Recidivist Palestinian Terrorists."
Feb. 24, 2009 update: The Pentagon spokesman, Geoff Morrell, told the Times of London that an estimated 62 former inmates of Guantánamo who were then released had again been linked to terrorism. "That's an 11 per cent recidivist rate," he noted, or one in nine. For example, Said Ali al-Shihri, released to Saudi Arabia in 2007 quickly emerged as Al-Qaeda's deputy leader in Yemen.
Former Vice-President Dick Cheney noted this pattern recently: "If you release the hard-core al-Qaeda terrorists that are held at Guantánamo, I think they go back into the business of trying to kill more Americans and mount further mass-casualty attacks. If you turn them loose and they go kill more Americans, who's responsible for that?"
May 26, 2009 update: A Pentagon report, "Former Guantanamo Detainee Terrorism Trends," finds that 14 percent of the 540 detainees released from Guantánamo are suspected or known to have returned to terrorism. Of the more than 530 detainees released from the Guantanamo Bay prison between 2002 and now, 27 definitely engaged in terrorist activities and 47 were suspected of doing so.
Jan. 11, 2010 update: Another Pentagon report, this one from the Defense Intelligence Agency, has increased the recidivism rate from 14 percent to 20 percent. As the total number of released detainees has risen to about 560, that suggests the total number of perps has increased from 74 to about 112 in the past eight months, or more than one a week.
March 6, 2012 update: The Director of National Intelligence reports that 95 out of 599 Guantánamo detainees, or 15.9 percent, have definitely returned to terrorism and another 72, or 12 percent, are suspected of doing so, for a grand total of about 28 percent recidivism.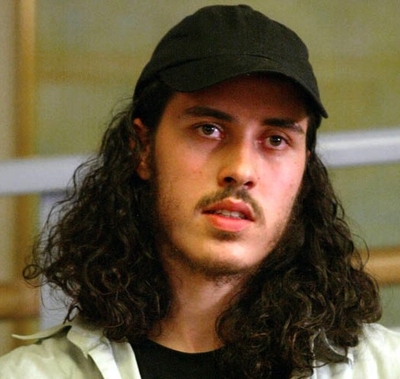 The Algerian-Swedish suicide terrorist, Mehdi Ghezali.

July 19, 2012 update: Given the growing number of Guantánamo recidivists listed above - first a few individuals, then 10 of them, then 11 percent of them, 14 percent, 20, and 28 percent – it comes as no shock to learn that one of them, the Algerian-Swedish Mehdi Ghezali, is being held responsible for the suicide bus bombing in Burgas, Bulgaria, that killed six. Nor is it a surprise that the Swedish government pampered and honored him. Ghezali's importance, rather, lies in putting a face on the hitherto largely anonymous recidivists, making it less likely that others like him will be released in the future. Should that be the case, then those killed and injured will not have suffered in vain.
Sep. 9, 2013 update: A report by the Office of the Director of National Intelligence (ODNI), Summary of the Reengagement of Detainees Formerly Held at Guantanamo Bay, Cuba, reviews recidivism rates. As summarized by Bill Gertz in the Washington Free Beacon:
Of the 603 terrorists released from the prison, 100 are now confirmed as having returned to terrorism. Of those, 17 are dead, 27 are in custody, and 56 are free. Released detainees suspected of having returned to terrorism number 74, including two that are dead, 25 that are in custody, and 47 no longer being held.
June 8, 2016 update: From the Washington Post: "The Obama administration believes that at least 12 detainees released from the prison at Guantanamo Bay, Cuba, have launched attacks against U.S. or allied forces in Afghanistan, killing about a half-dozen Americans, according to current and former U.S. officials."