This small population had a critical in Israel's coming into existence and its future.
Also, see the closely related "Bibliography – My Writings on Arabs Appreciating Israel," much of which concerns Israeli Arabs wanting to stay under Israeli control, and not find themselves living in the Palestinian Authority. (October 29, 2012)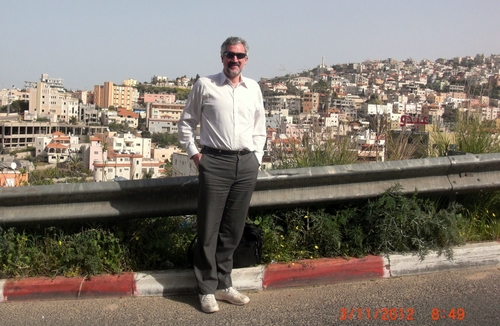 The author, on a visit to Umm al-Fahm in March 2012.