For my interpretation of some consequences of the fighting in June 1967, see today's article, "What If: Fifty Years After the Six-Day War."
On a personal note, I have three memories of those six days, which I experienced at the age of 17 in Cambridge, Massachusetts.
First, I watched television late into the evening the day the war broke out, June 5, and went to sleep thinking that Egyptian aircraft had bombed Tel Aviv and that the Jewish state was in grave peril. That's because, in the words of the authoritative Middle East Record: 1967, "In view of the dearth of information given by Israeli spokesmen during the first day of the war, there was a preponderance of news from Arab sources in the Western press on 6 June." Only the next day did I learn how the Egyptian air force had been destroyed in place. It was a unique moment of shock and exhilaration.
Second, my graduation from Commonwealth School took place on June 8, in the midst of the war.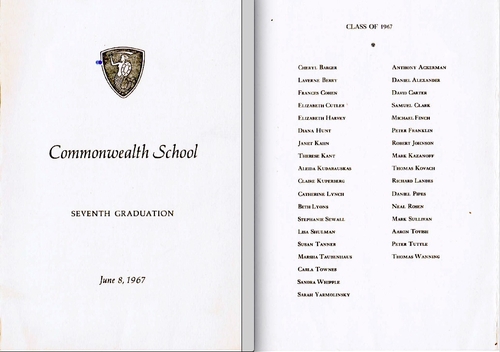 Commonwealth School is in Boston, Massachusetts.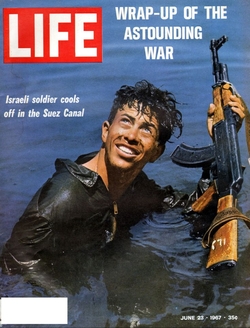 Life Magazine, June 23, 1967.
In addressing the graduating high school seniors, our arch-liberal headmaster, 
Charles E. Merrill Jr.
, went to pains to distinguish between the Americans' bad war in Vietnam and the Israelis' good war. That moment symbolizes for me how Israel once appealed to the left, back before the West Bank became a central issue. For the rest of the world, the cover of 
Life
magazine, dated June 23, 1967, expresses that same, distant liberal joy.
Third, the Israeli half-century commemoration focuses not on defeating three enemy armies in record time nor seizing other territories, nor on establishing more defensible borders, but on the reunification of Jerusalem. From the perspective of someone who lived through the war, that makes sense, for the emotional core of the victory was the Israeli conquest of eastern Jerusalem, with its sanctities, history, and symbolism.