I puzzled at "Lodi, California Mysteries" over the large amounts of money available to Umer Hayat, an ice cream truck vendor in Lodi, California connected to terrorism – his carrying $28,093 in cash through an airport and owning a two-house compound appraised for $390,000 with no outstanding debt.
Now, on the other coast, a Yemeni immigrant, Abad Elfgeeh, 50, has just been found guilty of illegally funneling $21.9 million overseas from his Carnival French Ice Cream in Park Slope, Brooklyn. He faces up to 15 years in prison. This huge amount of money is partly explained by Mohammed Ali Hassan Al-Moayad, the Yemeni imam who funded Al-Qaeda and Hamas, having used Elfgeeh's business to move money around. Still, what is it about ice cream and Islamists? Feb. 3, 2006 update: Elfgeeh was sentenced to fifteen and a half years in prison.
It bears mention here that the invention of the ice cream cone is generally ascribed to a Middle Eastern immigrant at the 1904 St. Louis World's Fair, though there is debate as to that immigrant's identity. Names bruited about include Ernest Hamwi, Nick Kabbaz, Abe Doumar, and David Avayou. The cone's first name at the fair was zalabiya, زلابية, pancake in Arabic. (September 21, 2005)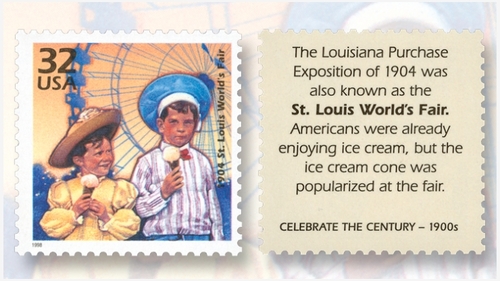 Oct. 9, 2005 update: Talk about unexpected. A reader points out another ice cream connection – The Battle of Broken HIll in Silverton, Australia on Jan. 1, 1915. The short version is that Gool Mahomed, a young Afghan Afridi ice-cream vendor joined with a 60-year-old former camel-driver to stage a short-lived rebellion in the mining town, killing three and themselves both dying.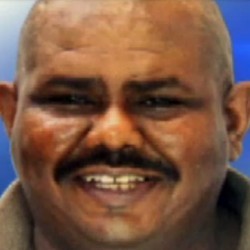 Yassir Hassan, the ice cream truck vendor with urine in the freezer.

May 17, 2011 update: Yassir Hassan, 46, the owner of a Jack & Jill Ice Cream Truck, was visibly drunk and weaving all over highway in Middletown Township, Pennsylvania. On pulling him over, a police inspection turned on not only several wine boxes inside the truck but also at least three water bottles filled with urine, one of them inside the very same freezer unit used to store ice cream. Beyond that, the inspection report performed after Hassan's arrest found "obviously no hand washing facilities in the vehicle."
Nov. 30, 2016 update: Two teenage ISIS followers in Germany, known only as Mohammed O. and Yusuf T., both 17, planned to feed poisoned ice cream to kindergarten children. This came out in a hearing in their are on trial for the bombing of a Sikh temple in Essen. The Daily Mail explains:
When they were captured after the bombing, a letter that Mohammed O. had written to Yusuf T. while he was in detention was intercepted by guards. In it he posed the question: "May one kill targeted children?" The letter went on to say: 'I work as an ice cream man with my ice cream van and sell to many children. May I, following Sharia law, use arsenic or warfarin, or better still strychnine, to kill children?'