I pay my first visit to the "Googleplex" in a few days and thought I'd prepare by seeing how this website, www.DanielPipes.org, does in Google's rankings. I started out with the hot name of the moment, "Barack Obama," and was midly stunned to see that I come in #5, following only Obama's campaign site, his Senate site, Wikipedia, and Reuters – and ahead of nearly 61 million other entries.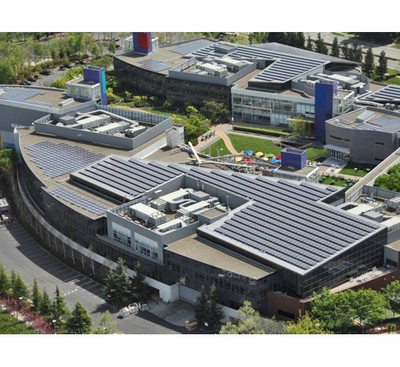 The "Googleplex" in Mountain View, California.
That got me to looking up the names of other individuals about whom I have written. Time and again,
www.DanielPipes.org
comes up on the first page. Here are some results, from lowest to highest ranking, recalling that these listings change from moment to moment and machine to machine:
I also checked some Islamist organizations and found a similar pattern:
Comments:
(1) At a time when Google arguably is the world's single most important source of information, these rankings inspire me to stay hard at work.
(2) Many of the names above are those of my opponents; I am glad to know that I have a role in defining their public reputation. (June 9, 2008)