By committing forces in Libya on behalf of the rebels based in Cyrenaica without quite knowing who they are, what they believe in, or what kind of government they would institute on achieving power, the NATO allies did something unprecedented in March 2011.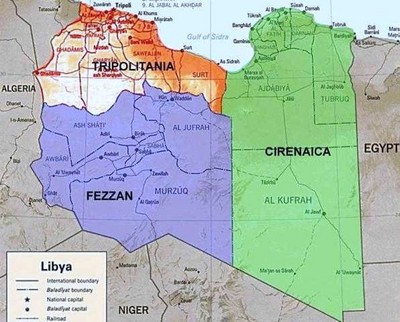 This irresponsible undertaking means that Western forces are engaged in a weird roll of the dice: Mu'ammar al-Qaddafi may be a monster but at least he is an isolated one who can inflict relatively little damage on American interests. The Cyrenaica crowd could be Islamist, in which case it might inflict much more damage on those interests.
As we know so little, I propose an unconventional policy which makes sense in these unusual circumstances: Not seek to drive Qaddafi from power but let him survive as ruler of Tripolitania (and Fezzan), while keeping him out of Cyrenaica. In other words, let there be two Libyas, one based in Tripoli, one in Benghazi, one ruled by Qaddafi and one by his opponents.
Over time, we can see which is the better of the two. When that judgment has been reached, we can help the better Libya defeat the worse one and assist it to take over the whole country.
Again, I acknowledge that this is an abnormal policy, not to speak of one directly opposed to the current U.S. policy of dispatching Qaddafi, but NATO's incompetent, amateurish, emotional, and non-strategic policy does push one in an abnormal direction. (June 17, 2011)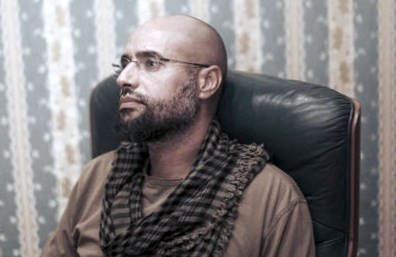 Seif al-Islam al-Qaddafi.
Aug. 4, 2011 update
: Even as Western governments
recognize the rebels' governing council
as the government of Libya and funnel it monies, its true and unacceptable colors emerge. Note this paragraph from a
New York Times
article today:
Rebel leaders and Western governments have long acknowledged the presence of Islamists among the rebel fighters, including at least one who was previously imprisoned at Guantánamo Bay, Cuba, and another believed to have been in Afghanistan when Al Qaeda ran training camps under Taliban rule. But Western governments have so far accepted the Libyan Islamists' pledges of support for a pluralistic democracy after the ouster of Colonel Qaddafi, concluding that their agenda is purely domestic and poses no broader threat.
One of Qaddafi's sons, Seif al-Islam, called this policy of recognition one executed by "a lot of idiot people around the world." However contemptiable Seif al-Islam al-Qaddafi may be, I cannot argue with this description.
Mar. 16, 2016 update: Nearly five years later, something like my split of Libya into western and eastern halves (with an ISIS polity in the middle) has taken place, as illustrated by this graphic from Germany's Spiegel magazine.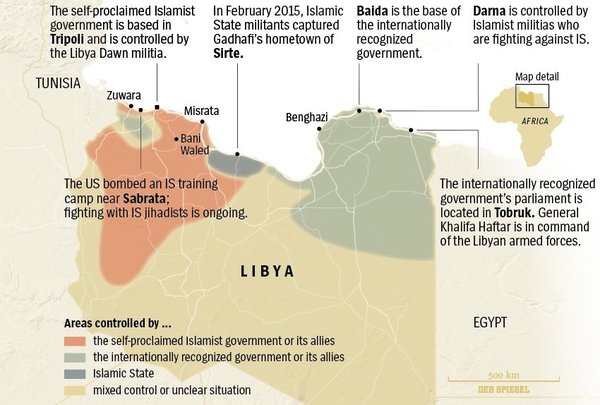 Libya is split in two, other than the ISIS portion.
Curiously, the roles are reversed, with the more Islamist state not, as I had foreseen in 2011, in the east, but now in the west. It just goes to show, yet again, how unpredictable the Middle East can be.