I seem to be making a speciality of catching editors' mistakes these days. A week ago, I ridiculed a weekly's ability to get five out of six captions wrong at "Newsweek's Jaw-Dropping Erratum." Today, the subject is book editors.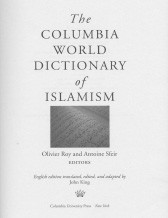 Title page of The Columbia World Dictionary of Islamism.
Columbia University Press
has just published the
Columbia World Dictionary of Islamism
. As listed on the
title page
and
the website
, it was edited by Olivier Roy and Antoine Sfeir. But today, a "
Correction Notice
" reached me by mail from Derek Warker, an associate publicist at Columbia University Press, dated October 18. It informs me that
Olivier Roy is not an editor of The Columbia World Dictionary of Islamism. … Unfortunately, the book was printed with an error and I am writing to you today to provide you with the correction. The correct citation of the book should be: The Columbia World Dictionary of Islamism is edited by Antoine Sfeir. … Olivier Roy is a contributor to the volume and should not be cited as editor.
Comment: Authors and readers have complained for years about the decline in the quality of editing of American books, especially scholarly ones. This mistake dramatically reveals the extent of the problem. (October 22, 2007)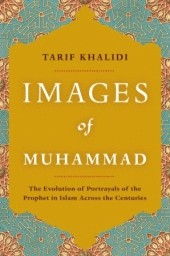 Doubleday published today Images of Muhammad: Narratives of the Prophet in Islam Across the Centuries by Tarif Khalidi. On the inside flap (and on the website), the first sentence one finds asserts that "The Prophet Muhammad has been revered for more than fifteen centuries." Taking 622 as the standard year for dating Islam, that's A.D. 2122 or later. Using the hijri calendar, that's A.D. 2076-77. It's a pretty dismaying start to a book.
The copy editor perhaps slightly mangled this sentence from p. 1 of Khalidi's text: "For fifteen centuries or so this name [Muhammad] has reverberataed around the world."
Also odd is the title of the book, which seemingly alludes to pictures of Muhammad but in fact refers to textual materials. (August 18, 2009)