Bret Stephens, editor-in-chief of The Jerusalem Post, opened his paper's pages on Sept. 20, 2002 to a discussion of how to name the Palestinian-Israeli war underway since September 2000. His panel offered a host of suggestions:
The War for a Palestinian Land (Naomi Chazan, Daoud Kuttab)
The War of the Borders (A.B. Yehoshua)
The Sixth War (Ehud Ya'ari)
The Camp David War (Michael Oren)
The Idealists' War (Richard Perle)
Operation Justice Recovered (Dore Gold)
The War Against Peace (Natan Sharansky)
Meoraot Tashsa (Amnon Lord)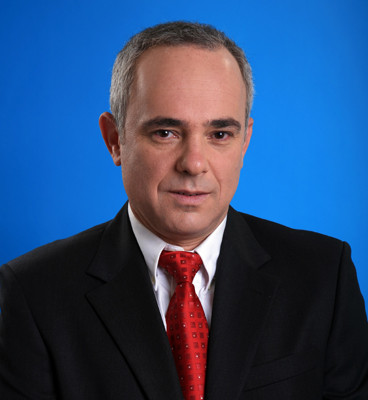 Yuval Steinitz, phrase maker.
These names have their virtues but none of them point to the key factor in bringing the violence on – the disaster of the Oslo round of diplomacy, 1993-2001. Two panelists do refer to that event. Norman Podhoretz offers "The War Oslo Wrought," but that is a bit heavy on the tongue. Yuval Steinitz of the Likud Party offers the perfect moniker: "The Oslo War." It's short, to the point, translatable into every language, and it points like an arrow to the cause of the conflict.
While Oslo War is not in wide circulation, it is recorded 2,000 times at google.com. The first use in print in a major publication appears to by Ari Shavit in (of all places) Ha'aretz on Feb. 22, 2001. Two commentators at www.DanielPipes.org were among the early users: Elisa Silverman on May 6, 2002, and Mike Zeldis on July 28, 2002. (July 27, 2003)
July 27, 2004 update: A year later, the google.com listings have nearly doubled, to 3,700.
July 27, 2005 update: Two years later, they have reached 10,100.
July 27, 2006 update: 56,100 and counting.
July 27, 2007 update: A new system of counting at google brings the number of citations down to 34,400.
July 27, 2011 update: 86,200 results.