I wrote yesterday about "Fashion at Turkish Airlines"; once on the topic of THY, one of the more interesting and symbolic of Turkish institutions, a few more facts: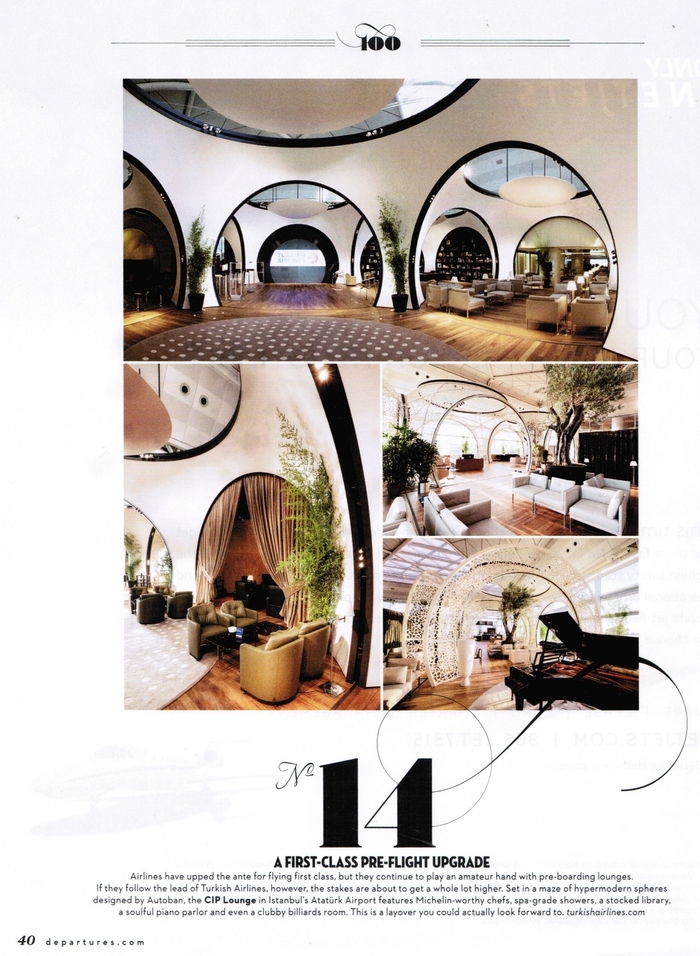 "Departures" celebrates the THY lounge in Istanbul.
And then to the day's news: THY has long served alcohol on some flights but not other ones, such as to Iran, Saudi Arabia, and some other Arab countries. According to an article today in Hürriyet Daily News, alcohol service on THY is about to change:
The good life on Turkish Airlines, coming to an end.

Alcohol will no longer be served on domestic routes other than those involving six cities (Istanbul, Izmir, Bodrum, Dalaman, Antalya and Ankara), reasoning that demand is too low to justify the service.
An informal boycott is underway: "Recently, THY aroused public criticism with several passengers having reported that when they asked for alcoholic drinks the cabin crew denied their requests, saying that alcohol had been forgotten to be loaded with the plane's cargo."
Comment: (1) As with fashion, the drip-drip-drip, indirect process of transforming THY continues, citing such matters as "low demand" and "forgotten to be loaded." (2) THY boasts of a network that goes to more countries than any other airline, 91 countries vs. Air France's 88. Which raises the question: Must an airline with global aspirations serve alcohol? (February 11, 2013)
Nov. 2, 2014 update: The Council of Islamic Organizations of Greater Chicago, an Islamist organization, is pleased to announce that Turkish Airlines is sponsoring CIOGC's 22nd Annual CommUnity Dinner (note the capital "U") today.

Turkish Airlines sponsors the Council of Islamic Organizations of Greater Chicago dinner.