April 14, 2017
| | |
| --- | --- |
| | |
My youngest child is in 11th grade, so it's time to strap on the sandals again and tour some colleges. After immersing myself in several this week in the Boston area, I offer some impressions:
Continue to full text of posting...
April 6, 2017
| | |
| --- | --- |
| | |
The Obama Administration rightly stayed out of Syria through six painful, grisly years of civil war there. Yes, the fighting has cost hundreds of thousands of lives and displaced millions. Yes, the uncontrolled migration of Syrians to Europe caused deep problems there. Yes, the Kurds are sympathetic. Yes, Barack Obama made a fool of himself when he declared the Assad regime's use of chemical weapons a "red line" and proceeded not to enforce it.
Continue to full text of posting...
April 4, 2017
| | |
| --- | --- |
| | |
The eminent historian Niall Ferguson has devastatingly skewered his (and my) field of study in a talk for the American Council of Trustees and Alumni, subsequently published as "The Decline and Fall of History."
He starts with the empirical fact that undergraduates are running away from studying history: compared with 1971 (coincidentally, the year I got my A.B. degree), "the share of history and social sciences degrees has halved, from 18% in 1971 to 9%. And the decline seems likely to continue."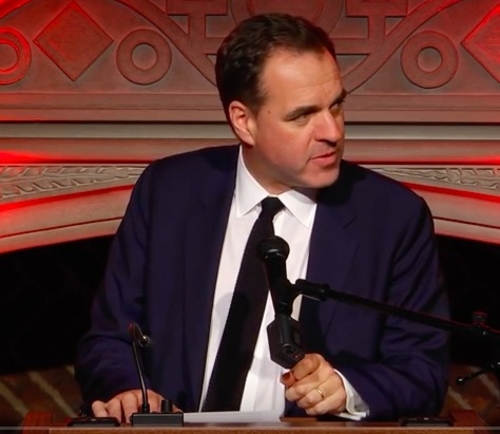 Niall Ferguson delivering ACTA's Merrill Award at the Folger Shakespeare Library on Oct. 28, 2016.
Continue to full text of posting...
April 4, 2017
| | |
| --- | --- |
| | |
Donald Trump first coined the phrase "extreme vetting" in July 2016, in the aftermath of the truck attack in Nice, France. For nine months, he and his advisors have been trying to figure out what this means in practice.
Their first iteration, announced on Jan. 27, just days after their coming to office, focused on countries, not individuals. This approach has twice been shot down by the courts; further, it inherently makes no sense: some Iranians are friends and some Canadians are enemies. Looking at countries is crude and ineffective.
Continue to full text of posting...
April 1, 2017
| | |
| --- | --- |
| | |
The caliphate was a key political institution of early Islam that withered over the centuries and by the 940s ce had become a vestige of its former self. For the next near-millennium, the institution continued in an attenuated form, eventually becoming one title among many for the Mamluk and Ottoman rulers. In 1924, Kemal Atatürk abolished even that remnant. The umma lacked a khalifa until 2014, when the self-declared Islamic State came to existence with a Caliph Ibrahim at its head, reviving an ancient and moribund institution.
I have covered several aspects of this topic in my writings, listed here in chronological order.
Continue to full text of posting...
March 10, 2017
| | |
| --- | --- |
| | |
I had the opportunity yesterday evening of attending a concert by the Royal Oman Symphony Orchestra (ROSO) playing in its home city of Muscat.
Continue to full text of posting...
February 22, 2017
| | |
| --- | --- |
| | |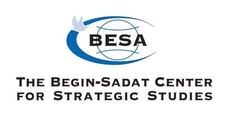 I participated yesterday in a conference about the eastern Mediterranean at the Begin-Sadat Center for Strategic Studies (BESA) just outside Tel Aviv; and because Tel Aviv is the diplomatic center of Israel, its events attract a good number of diplomats. Yesterday was no exception, with a foreign minister and other diplomats from several eastern Mediterranean countries, including Albania, Cyprus, Egypt, Greece, and Turkey.
My 15-minutes talk (which can be seen here in its entirety) surveyed the role of Islamism in the region. In the question-and-answer period, Turkey's newly-appointed ambassador, Kemal Ökem, vigorously protested points I had made about his country. I defended these, then challenged Ökem (in a video that can be viewed here):
Continue to full text of posting...
January 21, 2017
| | |
| --- | --- |
| | |
Titles of articles (and books too, but that's a different topic) have an outsized importance in a writer's life.
They (1) stimulate reader interest or not and (2) create an expectation of the contents. A good title provokes interest and conveys the argument; a bad one bores and misleads about the topic. An excellent title remains understandable and interesting years after publication. An ideal one also attracts search-engine hits.
Continue to full text of posting...
January 20, 2017
| | |
| --- | --- |
| | |
I'm a specialist on the Middle East and Islamism, but I've taken time off to offer responses to the rise of Donald Trump.
Continue to full text of posting...
January 15, 2017
| | |
| --- | --- |
| | |
"The Way to Peace: Israeli Victory, Palestinian Defeat," my article in the current issue of Commentary, has provoked criticism mainly with regard to two points: my accepting the existence of a Palestinian people and my belief that it can be defeated. My arguments:
Continue to full text of posting...