April 10, 2016
| | |
| --- | --- |
| | |
The Middle East Forum sent out a questionnaire over my name on April 5 to its mailing lists asking a single question: "How do you see Donald Trump as the Republican Party's presidential candidate?" We then offered four replies:
Continue to full text of posting...
January 10, 2016
| | |
| --- | --- |
| | |
Which articles, blog posts, speeches, and interviews on my web site, DanielPipes.org, fared best in the year recently concluded? In ascending order, here are 2015's ten most widely read, listened-to, and watched pages:
Continue to full text of posting...
January 4, 2016
| | |
| --- | --- |
| | |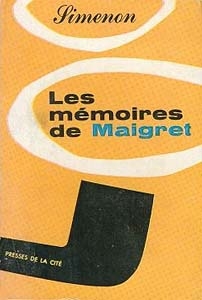 The world's most prolific author, the Belgian writer Georges Simenon, published a mock-memoir in 1951, Les Mémoires de Maigret (Paris: Les Presses de la Cité; English: Maigret's Memoirs, London: Heinemann, 1978), which featured the ostensible recollections of his fictional character, Inspector Maigret. The sixth chapter, titled in the English translation "One Staircase after Another!" (and brought to my attention by C. Paul Barreira) describes the pro-fascist uprising in Paris on Feb. 6, 1934. It reminds one eerily of today's North African immigration and Islamist alienation.
Continue to full text of posting...
December 5, 2015
| | |
| --- | --- |
| | |
U.N. Security Council Resolution 2249, passed unanimously on Nov. 20, sums up the consensus that the Islamic State (aka ISIS, ISIL Daesh), poses a mortal danger to civilization by calling it an "unprecedented threat to international peace and security." There's also a widespread sense that ISIS will be around for a long time; for example, Barack Obama has predicted that the fight against it will be "a long-term campaign." Permit me to disagree strenuously on both counts.
Continue to full text of posting...
November 3, 2015
| | |
| --- | --- |
| | |
[N.B.: NRO titled this analysis "Turkey's Election Results Stink of Fraud"]
Like other observers of Turkish politics, I was stunned on Nov. 1 when the ruling Justice and Development Party (Adalet ve Kalkınma Partisi, or AKP) was reported to have increased its share of the national vote since the last round of elections in June 2015 by 9 percent and its share of parliamentary seats by 11 percent.
Continue to full text of posting...
October 13, 2015
| | |
| --- | --- |
| | |
We who follow U.S. foreign policy, and especially the Middle East, sometimes get asked whether Barack Obama is a community organizing naïf way out of his depth or a brilliant ideologue who knows exactly what he is doing. Is he inept or purposeful? Does he see his foreign policy as a failure or a success? My reply:
Continue to full text of posting...
October 12, 2015
| | |
| --- | --- |
| | |
[N.B.: NRO title is "Why We Should Assume Erdogan Played a Role in the Ankara Bombing."]
It's an especially delicate time in Turkish politics, between a first round of voting in June that resulted in a hung parliament and a second round scheduled for Nov. 1. The frenzied run-up to the latter election has witnessed growing violence against the country's Kurdish minority, starting with an attack in July on peace marchers, leaving 33 dead; a spate of Kurdish revenge attacks on policemen and soldiers; an entire Kurdish town, Cizre, placed under siege; and Kurds responded by declaring autonomous zones.
Continue to full text of posting...
October 3, 2015
| | |
| --- | --- |
| | |
Unlike other government decisions – say tax rates or defining the nature of marriage – those affecting immigration are both irreversible and profound. In that light, today marks a half-century since the passage of one of the least heralded but most significant pieces of legislation in American history.
Continue to full text of posting...
July 22, 2015
| | |
| --- | --- |
| | |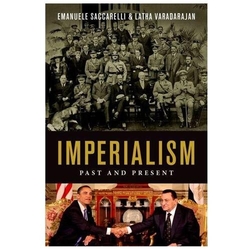 Two associate professors of political science at San Diego State University, Emanuele Saccarelli and Latha Varadarajan, argue in their new book, Imperialism Past and Present (Oxford University Press), that "western [sic] imperialism did not end with the close of colonialism, but continues to define international relations today." In support of this hackneyed leftist argument, the authors rely, almost predictably, on Edward Said. In turgid academese, they explain The Master's views (on pp. 68-69):
Continue to full text of posting...
July 16, 2015
| | |
| --- | --- |
| | |
The Vienna deal has been signed and likely will soon be ratified, which raises the question: Will any government intervene militarily to stop the nearly inevitable Iranian nuclear buildup?
Obviously it will not be the American or Russian governments or any of the other four signatories. Practically speaking, the question comes down to Israel, where a consensus holds that the Vienna deal makes an Israeli attack more likely. But no one outside the Israeli security apparatus, including myself, knows its intentions. That ignorance leaves me free to speculate as follows.
Continue to full text of posting...