When news comes of Muslims engaging in violence, the triad of politicians, law enforcement, and media invariably presumes that the perpetrator suffers from some mental or emotional incapacity. (For a quick listing of examples, see my collection at "Sudden Jihad or 'Inordinate Stress' at Ft. Hood?").
Instead, I argue, they should begin with a presumption of jihadi intent. That is, the default expectation should be ideological passion, not insanity. Spreading Islam and applying Islamic law are the goals. Of course, some crazy Muslims exist and they do engage in violence, but they constitute a microscopic percentage of the 15,247 Muslim terrorist incidents since 9/11, as counted by www.thereligionofpeace.com.
The failed effort to blow up an SUV in New York's Times Square prompted speculation about the would-be bomber's motives even before the identity of Faisal Shahzad, an immigrant from Pakistan, had been made public. The Nation's Robert Dreyfuss discounted the possibility of a jihadi from the Pakistan-based Taliban, "it seems far more likely to me [he] was either a lone nut job or a member of some squirrely branch of the Tea Party, anti-government far right."
Then, just hours after Shahzad had been arrested, authorities rushed to assure the public his action had nothing to do with Islam. Examples from May 4: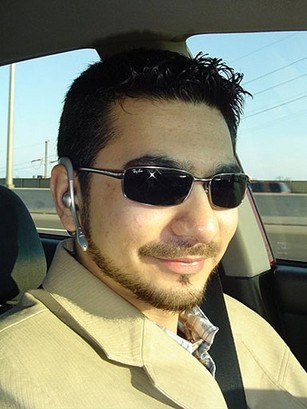 The establishment agrees - Islam played no role in Faisal Shahzad's attempted terrorism.
And here's a collection from today's papers
Comments:
(1) Some of these interpretations say the motives are mysterious, some of them speculate about one thing or another – but all assiduously avoid the elephant in the room.
(2) You can't win a war if you don't have the courage to name the enemy.
(3) Naming the enemy means changing some of the more pleasant aspects of Western life, and so is tough to do.
(4) I expect that naming the enemy will occur only after a cataclysm ends our patience with minced words.
Mr. Pipes is director of the Middle East Forum and Taube distinguished visiting fellow at the Hoover Institution of Stanford University.
---
May 5, 2010 addendum: Unsurprisingly comes news from Pakistan that Shahzad has connections of Islamist terrorism, as reported by Alex Rodriguez in the Los Angeles Times, "Link emerges between Times Square bomb attempt and Pakistani militant group."
One of the men arrested in Pakistan in connection with the failed attempt to bomb New York's Times Square is a member of Jaish-e-Muhammad, an Al Qaeda-allied Pakistani militant group, intelligence sources in Karachi said Wednesday. The revelation marks the first time that a specific Pakistani militant group has been associated with the case of Faisal Shahzad, the 30-year-old Pakistani American charged in the failed bomb plot. But it does not necessarily mean that the organization engineered the plot or directed Shahzad's actions.
May 11, 2010 update: Robert Wright disputes my logic today in "The Making of a Terrorist": picking up on the fact that Shahzad "reportedly told investigators he was upset about the drone strikes" carried out by the United States in Pakistan, Wright concludes that "American policies may cause terrorism" and argues that "counterproductive hawkish policies" go far to account for the mentality of someone like Shahzad.
To which I reply: (1) Wright has accepted the Islamist canard about the U.S. government being "at war with Islam." In fact, Washington has always been careful not to do that but to focus on Muslim enemies while helping Muslim friends. Indeed, the government trips over itself and goes to far in both words and deeds to burnish its pro-Islamic credentials.
(2) If one accepts Wright's logic, then anything non-Islamists do to protect themselves from Islamists - from banning niqabs in government buildings to fighting Al-Qaeda - constitutes a reason for fury and is counterproductive. His logical conclusion? That the potential victims of Islamism should be really, really nice to their predators and hope to be spared.
I hold the opposite view: Wars are won by defeating the enemy and crushing his will to continue. That's what worked against fascism and communism; it's also the way forward against Islamism.
June 25, 2010 update: Shahzad himself provides proof of his Islamist motives, as I explain today at "Faisal Shahzad, Jihadi, Explains Terrorism" in National Review Online. Here's part of his statement to the court:
I want to plead guilty and I'm going to plead guilty a hundred times forward because – until the hour the U.S. pulls it forces from Iraq and Afghanistan and stops the drone strikes in Somalia and Yemen and in Pakistan and stops the occupation of Muslim lands and stops killing the Muslims and stops reporting the Muslims to its government – we will be attacking [the] U.S., and I plead guilty to that.
Aug. 27, 2010 update: Ben Voth's list of "Top Ten Things America Has Done for Muslims" neatly makes my point about Washington helping Muslim friends. His list includes Iraq 1991, Yugoslavia 1995, Afghanistan 2001, Iraq 2003, tsunami 2005, transferring a trillion dollars paying for oil and gas, remittances, freedom of religion, and the war on terror.