Aafia Siddiqui, 36, is a Pakistani mother of three, an alumna of MIT, and a Ph.D. in neuroscience from Brandeis University. She is also accused of working for Al-Qaeda and was charged last week in New York City with attempting to kill American soldiers.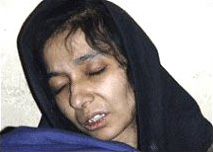 Aafia Siddiqui is accused of working for Al-Qaeda.
Her arrest serves to remind how invisibly most Islamist infiltration proceeds. In particular, an estimated
forty Al-Qaeda sympathizers or operatives
have sought to penetrate U.S. intelligence agencies.
Such a well-placed infiltrator can wreak great damage explains a former CIA chief of counterintelligence, Michael Sulick: "In the war on terrorism, intelligence has replaced the Cold War's tanks and fighter planes as the primary weapon against an unseen enemy." Islamist moles, he argues, "could inflict far more damage to national security than Soviet spies," for the U.S. and Soviet Union never actually fought each other, whereas now, "our nation is at war."
Here are some American cases of attempted infiltration since 2001 that have been made public: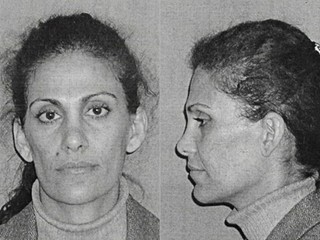 Nada Nadim Prouty pleaded guilty to multiple charges.
Three other cases are less clear. The Transportation Security Administration fired
Bassam Khalaf
, 21, a Texan of
Christian
Palestinian origins, as an airport baggage screener because lyrics on his music CD,
Terror Alert
, applaud the 9/11 attacks. FBI Special Agent
Gamal Abdel-Hafiz
"showed a pattern of pro-Islamist behavior," according to author
Paul Sperry
, that may have helped acquit Sami Al-Arian of terrorism charges. The Pentagon cleared
Hesham Islam
, an Egyptian immigrant, former U.S. Navy commander, and special assistant to the deputy secretary of defense, but major questions remain about his
biography
and his
outlook
.
Other Western countries too – Australia, Canada, Israel, the Netherlands, the United Kingdom – have been subject to infiltration efforts. (For details, see my weblog entry, "Islamists Penetrate Western Security.")
This record prompts one to wonder what catastrophe must occur before government agencies, some of which have banished the words "Islam" and "jihad," seriously confront their internal threat?
Westerners are indebted to Muslim agents like Fred Ghussin and "Kamil Pasha" who have been critical to fighting terrorism. That said, I stand by my 2003 statement that "There is no escaping the unfortunate fact that Muslim government employees in law enforcement, the military and the diplomatic corps need to be watched for connections to terrorism."
--------------------------------------------------------------------------------
Aug. 12, 2008 update: This survey complements my analysis of Islamist infiltrators into the U.S. military. See "Pentagon Jihadis" and "More Pentagon Jihadis."
--------------------------------------------------------------------------------