I see this small population as critical both to Israel's coming into existence and it eventual acceptance by Arabs. And so, I have returning to this topic a number of times.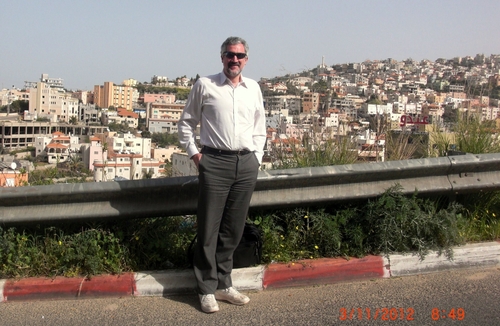 The author, on a visit to Umm al-Fahm in March 2012.
"Israeli Arabs Say No to Palestine." Jerusalem Post, February 4, 2020. Why the idea of moving a heavily Arab-populated region of Israel to the Palestinian Authority cannot work.