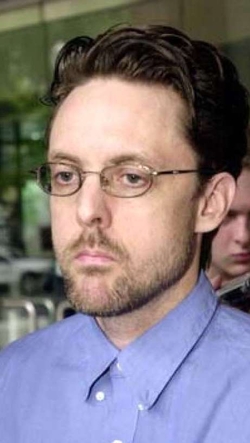 Brandon Mayfield.
The U.S. government wrongly arrested Brandon Mayfield, 37, of Beaverton, Ore. on May 6. A fingerprint sent from Madrid apparently connected him to the March 11,2004, bombings there that killed 191 people and injured 2,000. When the Spanish government identified the fingerprint as that of an Algerian, Ouhnane Daoud, the Department of Justice requested that Mr. Mayfield be released, and he was on May 20.
Putting aside the technical mistake, the Justice Department has come under criticism for having built its case against Mr. Mayfield in part by noting his Islamic affiliations. "I am an American Muslim," Mr. Mayfield declared on release; "I have been singled out and discriminated against, I feel, as a Muslim." His father Bill concurred: "They picked him out because they wanted someone who fit this profile. This was the closest they had, and he was a Muslim."
"If you are Muslim you are suspect," commented Samer Horani of the Islamic Center of Portland. Dave Fidanque of the American Civil Liberties Union piled on: "as far as the Justice Department is concerned, if you're Muslim and attend particular mosques that are suspect, you're presumed guilty until you're proved innocent." The New York Times disapprovingly notes that the decision to detain Mr. Mayfield "was clearly influenced by his Muslim ties."
But did U.S. law enforcement err in noting Mr. Mayfield 's identity?
No, this was entirely appropriate. It would have been myopic to ignore Mr. Mayfield 's many connections to militant Islam and the global jihad.
In addition:
Mr. Mayfield's political profile fits that of many disaffected, America-hating terrorists: he strongly opposes the Patriot Act, inveighs against American foreign policy related to Muslim countries, and is "particularly angered," according to his brother Kent, by close U.S. relations with Israel. Mr. Mayfield speculates that the Bush administration knew in advance about 9/11 but chose to let the attacks go ahead so as to justify going to war. And on his release from custody, he compared the U.S. federal government to Nazi Germany.
In common with many violence-prone Islamists in the United States (including Maher Hawash, Mohammed Ali Alayed, Zacarias Moussaoui, and the "Lackawanna Six"), Mr. Mayfield went from being a nominal Muslim to one whose Islamic beliefs "got more and more intense."
Are government prosecutors, when they have apparently incriminating physical evidence, supposed to shut their eyes and disregard these many connections and patterns? The Justice Department was simply doing its job in pointing them out.
Even Ibrahim Hooper of the Council on American-Islamic Relations – an Islamist group with multiple connections of its own to violence – admits that "no Muslim is more than six degrees away from terrorism." Governments worldwide must take this reality into account.
---
Sep. 20, 2004 update: For later news on this case, see "More Reasons for Brandon Mayfield's Incarceration."