For the memorial service program, click here.
Unfortunately, the requested recording by Harvard Event technicians was not made. I thank Robert Chung for recording nearly the entire service on his smartphone, with the exception of the musical prelude and the first talk, by Prof. Evelyn Higgenbotham. The recording begins with the welcome by Prof. Rawi Abdelal.
Memorial Church at Harvard University, with a picture of Richard Pipes.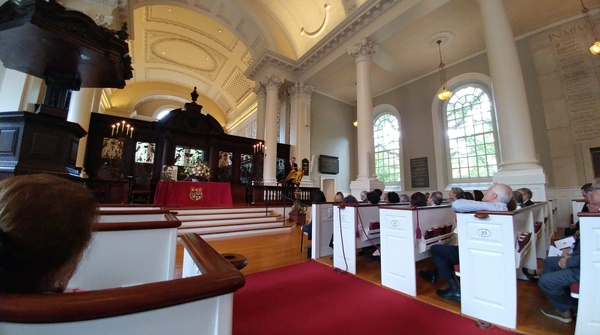 Audience, with Daniel Pipes speaking.