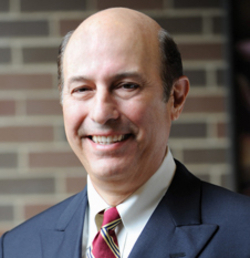 In his well-written and thoughtful essay, "Religion is Not the Enemy" (National Review Online, October 19, 2001), David F. Forte makes the important point that extremists like Osama bin Laden "do not represent historic or mainstream Islam" but are propagating "a political ideology" akin to Leninism. He very sensibly urges a U.S. policy that avoids strengthening this foul ideology.
Professor Forte mentioned me by name as an analyst who disagrees with his views, so I feel invited, if not required, to respond to his argument.
He and I do not disagree on the basics: What Osama bin Laden propagates is anathema, it differs profoundly from traditional Islam, and Americans wish to see his ideology lose membership. We differ in one main area: Professor Forte sees fundamentalist Islam as being within the parameters of historic Islam. He argues that "we must remain aware of the moral distinction between sects like the Wahhabis and terrorist groups like al Qaeda and Islamic Jihad." This moral distinction then has a practical implication: "What we must do, at all costs, is to prevent bin Laden's call to arms from bringing Islamic fundamentalists into his extremist ranks and into his political battle."
Professor Forte draws the line differently from me. Whereas he sees the problem as a small group of active terrorists in al Qaeda; I see the entire fundamentalist movement constituting the problem. I hold that Islamic fundamentalists stand outside of historic Islam and are already within bin Laden's extremist ranks.
To me, every fundamentalist Muslim, no matter how peaceable in his own behavior, is part of a murderous movement and is thus, in some fashion, a foot soldier in the war that bin Laden has launched against civilization. He mentions the Wahhabis approvingly but I wonder why. In the 1920s, the Wahhabi movement split and the somewhat less extremist elements of this movement defeated the yet more extreme of them. The Taliban regime is a rough approximation of what the more extreme group would have created in Saudi Arabia. Its funding and support comes in good part from Saudi Arabia. In other words, there is a direct line between the Wahhabis and Osama bin Laden.
For this reason, I have written about the fundamentalists, "Many of them are peaceable in appearance, but they all must be considered potential killers." By way of comparison, I would say precisely the same about Nazis and Leninists; however non-violently they might conduct their own lives, the fact that they back a barbaric force means they too are barbarians and must be treated as such.
Sadly, I must report that the sympathizers of Osama bin Laden are legion. Fully one quarter of the populations in Pakistan and the Palestinian Authority (survey research finds, in separate polls both overseen by U.S. organizations) consider the September 11 attacks acceptable according to the laws of Islam. To me, this suggests that a very substantial body of Muslim opinion is already in bin Laden's camp; more, that virtually the whole range of fundamentalist Islamic opinion agrees with his goals and his methods.
This difference between Professor Forte's and my views has immense policy implications. He can cheerfully advise Washington to work with the huge majority of Muslims to isolate a tiny fringe of violent ideologues. I grimly tell the policymakers that the problem is not just the miniscule element he points to but the much larger one of fundamentalists, which I estimate at 10 to 15 percent of the Muslim population. Professor Forte does not explicitly say so, but his argument suggests that the U.S. government can cooperate with regimes such as those of Iran and Saudi Arabia in an effort to isolate the Taliban; I see all three as just different aspects of the same problem.
I wish I could subscribe to Professor Forte's sunny conclusion that "By recognizing bin Laden's evil for what it is, Americans can begin a process of engagement with the vast populations of the Muslim world." Instead, I must offer a more pessimistic formulation: "By recognizing the wide backing of bin Laden's evil for what it is, Americans must begin a process of confrontation with 10 to 15 percent of the vast populations of the Muslim world."
The writer, director of the Philadelphia-based Middle East Forum and a columnist at the New York Post, can be reached via www.DanielPipes.org.