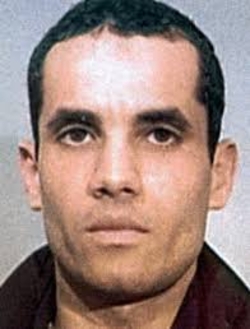 Ahmed Ressam.
Last Friday, [Apr. 6,] a 33-year-old Algerian Islamist (or fundamentalist Moslem) named Ahmed Ressam achieved the possibly unique distinction of being sentenced on the same day in two courtrooms in two countries for roughly the same crime. Early in the day, a court in Paris convicted Ressam in absentia for belonging to a network of Islamist terrorists and sentenced him to five years in prison. Hours later, a court in Los Angeles convicted him for an act of terror for which he could be sentenced to 130 years in prison.
Ressam is hardly the only Islamist in trouble with the law. Some other prominent cases, all of which had major developments last week, include the following:
The Yemen government announced the arrest of three Islamists in Aden in connection with last October's bombing of the destroyer USS Cole that left 17 American sailors dead and 39 wounded. These arrests brought the total charged with that crime to 15.
The Jordanian military prosecutor named two Islamist suspects in a foiled plot to attack US and Israeli installations; 22 other persons had already been sentenced for this attempt, six of them to death.
A Turkish court sentenced an Islamist to death on charges of "attempting to change the constitutional order by use of arms" - i.e., overthrowing the government.
The Italian police arrested five Islamists from North Africa, all suspected of links to Osama bin Laden, and announced that it had thereby smashed the "nerve center" of an Islamist terrorist group intent on carrying out operations across Europe.
An Islamist of Algerian origin was detained by police in Berlin following raids across Germany that led to the discovery of firearms and bomb materials.
In New York, the prosecution rested its case against the four alleged perpetrators of the 1998 Kenya and Tanzania embassy bombings.
The news last week also reported on actual terrorism.
In Algeria, on one day, Islamist rebels killed 12 people, including six government soldiers and five shepherds (the latter killed by having their throats slashed). The next day, the Islamists fired on a military convoy and over 30 of them were killed.
In Kashmir, the Indian police announced seven deaths on one day and 10 more two days later - just an average week in this Islamist insurgency.
In Bangladesh, the local Islamist party killed two men from another faction during a gun battle.
In the southern Philippines, the Abu Sayyaf terrorist group threatened to kill an American hostage (and send his head to the Filipino president) but let the deadline slip, hoping the hostage's American mother would pressure the government to call off military attacks against Abu Sayyaf. The ploy failed; instead, government troops killed three Islamists in its declared "all-out war" on the rebels.
Islamic extremists last week also resorted to violence in Nigeria, Sudan, Afghanistan, and Indonesia.
Islamist terrorism has a worldwide reach. Eleven of the 29 groups deemed by the US Department of State to be "foreign terrorist organizations" are Islamist. Likewise, 14 of 21 groups outlawed by the British Home Office for links to terrorist activity abroad are Islamist.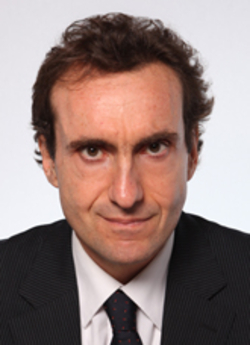 Stefano Dambruoso.
Moreover, what once was the tool of rogue states is now a profound phenomenon, drawing most of its funding from ordinary Moslems. Stefano Dambruoso, an Italian magistrate who uncovered Islamist networks in his country, notes that "It may seem strange, but apart from proceeds from illegal activity such as drug trafficking, one of the main sources of income for the groups is contributions." This means, Dambruoso explains, that "Islamic terrorism in Europe is a deeply rooted phenomenon that regenerates itself continuously." This far-reaching sponsorship adds greatly to the reach of Islamist violence.
A danger exists that Islamists will acquire weapons of mass destruction, with incalculably dangerous results. Indeed, Osama bin Laden may already possess enriched uranium, a vital component for exploding nuclear bombs.
Ironically, Moslem governments are far ahead of their non-Moslem counterparts in understanding the profound menace of radical action in the name of Islam. Leaders in Tunisia, Turkey, and elsewhere have taken serious steps to combat this latter-day totalitarianism.
The time has come for Westerners also to understand that Islamism presents a truly global threat, and to devote the mental energy and material resources required to fight it.