VIENNA – Something unprecedented took place in Austria in December 2017 – and hardly anyone outside the country noticed: For the first time in Western Europe, a government took power that advocates anti-immigration and anti-Islamization policies.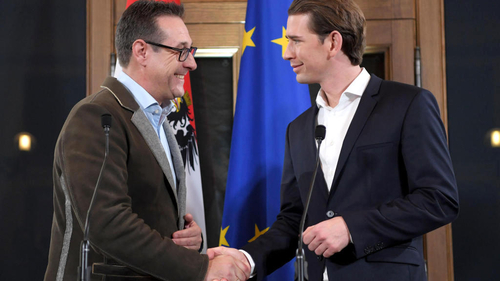 The FPÖ and ÖVP leaders, Strache and Kurz.
The government comprises two very different parties which together won 58 percent of the vote: the arch-establishment, very-mildly conservative Austrian People's Party (Österreichische Volkspartei, ÖVP) and the populist, firebrand Freedom Party of Austria (Freiheitliche Partei Österreichs, FPÖ) whose roots lie in the far-right swamp of German (not Austrian) nationalism.
The two parties' coalition agreement is a counterjihadi's dream. Distinguishing between Islamism (which it calls political Islam) and the religion of Islam, it boldly stakes out new ground:
Austria guarantees freedom of belief and religion but fights political Islam. By political Islam we mean groups and organizations whose ideological foundation is Islam, and which seek to change the basic political and social order by rejecting our constitution and Islamizing society. Political Islam, which can lead to radicalization, antisemitism, violence and terrorism, has no place in our society.
The agreement calls for implementation of this program "from the first day" with the goal of strengthening "Austrian values, traditions and culture."
As someone who sees immigration and Islamization (hereafter, I&I) as the key issues in the West's future, I traveled to Vienna to immerse myself in discussions about the hundred-day-old government fulfilling its grand anti-Islamist promises. A week later, I left Vienna nearly clueless. The topic has barely surfaced and little has so far changed. Indeed, no one I spoke with showed much interest in the issue.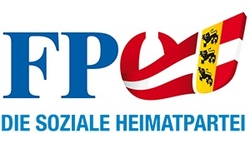 Instead, I discovered, another issue generates passions; that would be the FPÖ's inclusion in the government. This also has Europe-wide importance because it likely foreshadows future disputes over conservatives allying with populists in countries like France, Germany, and Sweden. The FPÖ shares much with its European counterparts, even if (founded in 1956) it is the oldest such party and, uniquely, it has thrice before supported or joined in government coalitions (1970-71, 1983-86, 2000-06).
Those hostile to the FPÖ stress its Nazi origins, its "politics of resentment," and its anti-Western outlook. Those friendly to it point to its accurate civilizational critique, its positive evolution, and the far greater danger of Islamofascism.
My assessment: The FPÖ brings realism, courage, extremism, and eccentricity; it has a way to go before it becomes just another party. Leadership's efforts to address a problem like antisemitism (visiting Yad Vashem or calling for the Austrian embassy to be moved to Jerusalem) have gone down badly among rank-and-file members.
But I advocate working with the FPÖ, not marginalizing it, for four reasons.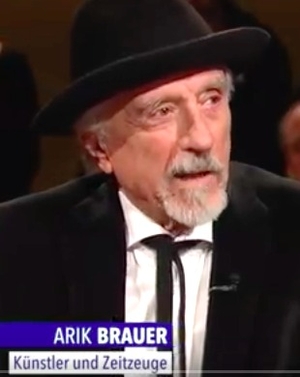 Arik Brauer speaking in March 2018 about the 1938 Anschluss.
First, on the occasion of the 80
th
anniversary of the German annexation of Austria, the 89-year-old Jewish artist
Arik Brauer
(who personally witnessed the 1938 Anschluss) said he is less worried about the idiotic antisemitic songs sung by members of university fraternities (the
Burschenschaften
), which pose little threat to Jews, than by 250 million Arabs who want him "under the earth." He's right.
Second, a political party has no DNA or essence; it can change and be what its members make of it. (Note how the U.S. Democratic Party changed on the race issue.)
Third, parties focused on the I&I crises are rising in popularity across Europe because they represent an important and growing body of opinion. They cannot be waved away or ignored.
Fourth, the FPÖ and kindred parties have a vital role in bringing I&I issues to the fore: without them, other parties basically ignore I&I. I was told that the massive 2015-16 wave of immigrants through Austria means that a coalition agreement between the conservatives and the Social Democrats (Sozialdemokratische Partei Österreichs, SPÖ), the third major player in Austrian politics, would have been precisely the same as the one quoted above. No way. Leftist parties remain not just in deep denial but often ally with Islamists. Austria's conservative party only adopted policies on I&I to staunch its loss of votes to the FPÖ; further, it conceded the I&I portfolio to the FPÖ only in exchange for FPÖ acquiescence on the economic issues that concern it the most.
For all their shortcomings, parties focused on immigration and Islamization are key to Europe remaining part of Western civilization. I&I are not only more urgent than neo-fascism, but the latter can rather easily be undone, while I&I lead to immense, unfixable, and permanent changes.
Mr. Pipes (DanielPipes.org, @DanielPipes) is president of the Middle East Forum. © 2018 by Daniel Pipes. All rights reserved.
---
Apr. 5, 2018 addenda: After this article went to press, news came of the government proposing to ban the hijab in schools for girls under ten years of age, a self-acknowledged "symbolic act."
I learned a great deal in Vienna that does not fit into the parameters of the short article above. Some additions:
It puzzles me that FPÖ is far in advance of Western Europe's other anti-I&I parties in terms of gaining access to power, for its Islamization problem is not particularly acute. Austria's Muslim population consists mostly of Balkan and Turkish immigrants, who are culturally the most European of Muslims, and thus the most readily assimilated. The main complaints against them concern not jihad, female genital mutilation, or Sharia, but poor work habits. One (implausible) explanation I heard for Austria at the forefront of Europe was "1683," a reference to the year of the second Ottoman siege of Vienna; that the Austrians and their allies won that battle makes it an unlikely spur. More plausible explanations: Austria's Muslim population is close to 10 percent of the country's 9 million inhabitants and increasing rapidly. Schools, hospitals, and the pension system are coming under severe strains, while sex assaults have multiplied.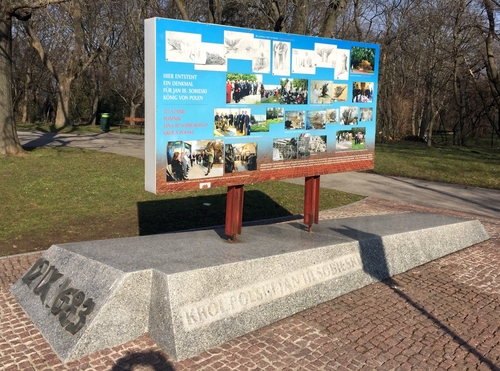 The Ottoman siege of Vienna is neither forgotten nor especially relevant.
Related to this, when the Turkish migration began in the 1960s, Austrians were only dimly aware of their being Muslims, Turkey being an arch-secular state that sought to integrate into Europe.
I referred in the article to FPÖ's "anti-Western outlook." Some specifics: It opposes economic sanctions on Russia, signed a cooperative agreement with Putin's party, and supported the Russian annexation of Crimea. It also supports the Serbian claim to Bosnia, the Republika Serbska.
Anti-I&I parties have competing goals that inevitably conflict: They want to (1) make their countries unattractive to immigration and (2) spend money on citizens rather than immigrants; but they also want (3) immigrants to integrate, which requires money for language classes, vocational training, child care, and much more. The FPÖ tries to finesse this contradiction by noting that asylum being temporary by its nature, it wants asylum-seekers not to integrate but be ready to return home.
The SPÖ held secret talks with the FPÖ before the elections of October 2017 (in the house Martin Schlaff, a wealthy Jewish businessman) and might have formed a coalition with it had it won the elections. In some ways, the social democrats share more with the FPÖ than it does with fellow-establishment party, the ÖVP: both are against the country's historic monarchy, the Catholic Church, and vue capitalism dimly. What is called the red-blue coalition, however, could have exploded the SPÖ because not working with FPÖ has been a key plank of its platform over in recent decades.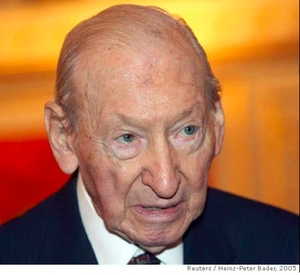 Kurt Waldheim in 2005.
When it's pointed out that other parties also have Nazi elements (most conspicuously: Kurt Waldheim, who the
U.S. government
found "participated in the [Nazi-sponsored[ persecution," ran successfully as the ÖVP candidate for president of Austria), the interesting but facile reply comes: Yes, but they at least try to hide this fact, while FPÖ does not try to.
Some specifc goals for the government, as suggested by an ÖVP parliamentian, to flesh out the coalition agreement vis-à-vis Islamism:
Insist that Muslims accept Austrian values.
Insist on freedom of speech about Islam.
Return rejected asylum-seekers to their countries of origin.
Improve the 2015 law governing relations with the Islamic religion (yes, there is such a law; more surprising yet, it's the update of 1912 law).
Demand transparency at the government-recognized Islamische Glaubensgemeinschaft in Österreich (IGGiÖ) and at other Islamic institutions.
Bring halal commerce under the purview of the Austrian Standards Institute.
I left clueless whether the new government would take anti-I&I steps or not, but several anti-Islamist activists gave me their reasons for skepticism:
ÖVP merely mouths anti-I&I positions but does not want to go beyond the European consensus. That means more of the same, nothing dramatic ahead.
The national government is quite hemmed in by the European Union, the bureaucracy, and the judiciary, all of which oppose anti-I&I steps. One interlocutor went so far as to call democracy in Austria "a farce."
Beyond those three power centers, the entire Establishment of the 6Ps (the police, politicians, press, priests, professors and prosecutors) does not want changes.
The Austrian population, despite its resounding vote for anti-immigration policies, is not focused on this issue and is not riding the new government to do something.
The Muslims who do not fit in, mostly Chechens and Afghans, are relatively few in number.
Jihadi violence tends to be shoved under the rug and ignored.
With regard to the last point, here's information on a recent attack that received minimal attention, with some deep background to illustrate the fraught historical character of Vienna:
In 1875 a Jewish merchant, Leon Mandl, built a splendid villa for himself and his family in the near outskirts of downtown Vienna, which another Jewish merchant, the margarine magnate Karl Blaimschein (1854-1933), bought from him in 1900. In 1938, the Nazis seized the house from his family, who fled the country. In 1945, secret negotiations to form a post-war Austrian government were held in this house, which later returned to the Blaimschein family. In 1958, it sold the house to the Iranian government which for sixty years has served as the residence of Iran's ambassador to Austria.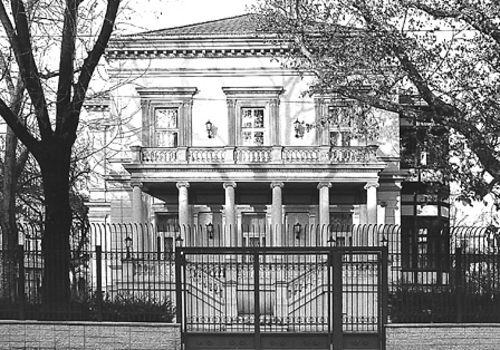 Villa Blaimschein in Vienna.
Close to midnight on Mar. 11, a 26-year-old native Muslim Austrian born to an Egyptian immigrant family, Mohamed E. (the full last name has not been disclosed) attacked a soldier standing guard outside the Iranian ambassador's residence, stabbing him repeatedly. The soldier survived thanks to his stab-proof vest and initially defended himself in the ensuing life-and-death brawl with pepper spray; when that proved inadequate, he shot the Mohamed E. four times, killing him.
What lay behind this unprovoked attack, what was the motif? After the usual initial bafflement, a clear picture emerged. Mohamed E. studied Islam. During his service in the Austrian army as a conscript, he had permission to wear a beard and pray five times a day. He followed on Facebook, among others, the Salafi Pierre Vogel. He spoke constantly about Muhammad, the Islamic prophet. A day after the incident, the police acknowledged that Mohamed E. "clearly sympathized with political Islam." This array of facts, notwithstanding, I was repeatedly assured just two weeks later that Austria has experienced no jihadi violence.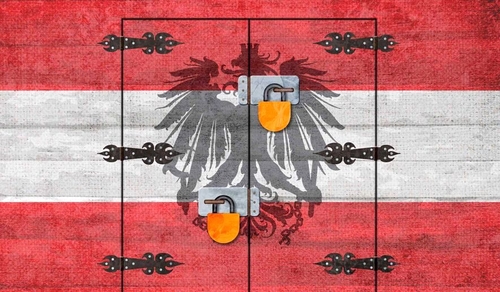 The Washington Times graphic for this article.
Oct. 8, 2018 update: In an unprecedented but inevitable step, an Israeli government figure, Minister of Housing and Construction Yoav Galant, met with an FPÖ official, Foreign Minister Karin Knessil, for unofficial talksUniversity of Jerusalem," where Kneissel once studied international relations.