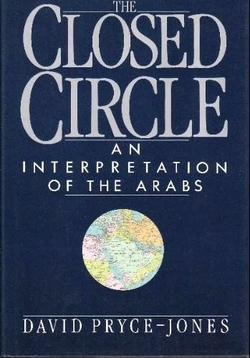 Perplexed by the wide gap between the obvious ability of the Arabs and their very modest achievements in the twentieth-century, Pryce-Jones develops a fairly elaborate schema to explain what he perceives as the failure of the Arabs. He refines three concepts through the book:
The power-challenge dialectic consists of an unending series of individuals seeking authority as an end in itself; those who win rule despotically, those who fail languish in prison.
The money-favor nexus is the civilian equivalent; those who have money flaunt it, those without it languish in poverty.
Shame and honor are the polarity that dominates private life, especially relations between the sexes.
In a sustained tour de force, Pryce-Jones applies these three concepts to explain such diverse phenomena as the career of Ayatollah Khomeini, changes in Israeli society since 1967, the behavior of Western oil companies, and even the predominant themes of modern Arab literature.
The author has read widely and thought hard on the Arab predicament, and the result is thoroughly depressing. He has the courage to document what very few Westerners but quite a few Arab observers have dared discuss, namely that 150 million Arabs are suffering from the self-interested rule of militaristic leaders.
Some may call Pryce-Jones anti-Arab for doing this; but the charge would be false, for he has done the subject Arab populations a service by so fully recording their plight. Only the rulers (and their apologists) will have reason to complain. The Closed Circle is a landmark for understanding the politics of the Middle East.