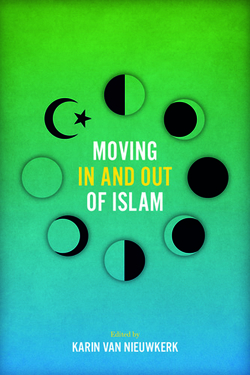 In an unusual combination of topics, van Nieuwkerk, an anthropologist at Radboud University in the Netherlands, has assembled sixteen empirical case studies of conversion to and deconversion from Islam in Europe, North America, and the Middle East. Given, however, the multitude of studies on "moving into" Islam, the "moving out of" chapters offer more original information and hold greater interest.
Looking at Britons who became Muslim, then left the faith, Mona Alyedreessy notes that they "found many Muslim cultural practices, attitudes, and behavior to be incompatible with [both] Islamic and British values," a damning assessment. Further, they complained about "hypocrisy" and "contradictory behavior" among heritage (i.e., born) Muslims. The pressure to be "good Muslims" caused many converts to rebel and abandon Islam. Worse, one complained that "Islam didn't want you to enjoy your life at all." Women might celebrate their deconversion by dumping their hijabs and other Islamic paraphernalia at a mosque – or even burning these garments.
Simon Cottee suggests that leaving Islam compares to divorce, then discards that analogy in favor of a homosexual "coming out." He sums up the experience as "one of trauma and suffering ... a prolonged and psychologically costly process."
In Egypt, van Nieuwkerk notes, Al-Azhar University initiated a campaign to combat increasing atheism (a study of youths found one out of eight being atheist) and the "silent revolution" that includes women taking off the veil, a trend toward spiritual Sufism, and the growing social acceptance of skepticism and non-belief.
Teemu Pauha and Atefeh Aghaee note that, as of 2014, "apostasy was illegal in twenty-five countries, all of which, except for India, have a Muslim majority," with Iran's being the only government formally to execute a person for this crime. They look closely at deconverts from Islam and find they form four groups: seekers, rationalists, the disillusioned, and rebels, concluding that "the happiest atheists are often rationalists and the angriest are rebels. The saddest and the most longing, in turn, are found among the seekers."