Anadolu Ajansı: Much has transpired in France over the course of the autumn months in terms of the country's relationship with its Muslim population, from both legal goings-on such as the Charlie Hebdo trials to more acute happenings such as the brutal killings in Nice the week before last. How surprised are you about these developments?
Daniel Pipes: Since the Rushdie affair of 1989, political eruptions focused on Muslims, Islamism, and jihadi violence take place episodically in Western countries. Until now, all then died down without long-term consequences in terms of immigration or assimilation. That is what I expect in France too. If that is not the case, I will be surprised.
AA: Do you feel President Macron is working fairly with the Muslim religious community in France and with clerics to help them live side by side with this very domineering culture, one that takes immense pride in its heritage but also hugely insists on secularism?
DP: Yes, I think Macron is bringing up difficult issues in a sensible way. There needs to be debate and, I hope, resolution about the thorny issue of large numbers coming to France from a historically hostile and very dissimilar civilization. What are to be the terms of this new relationship?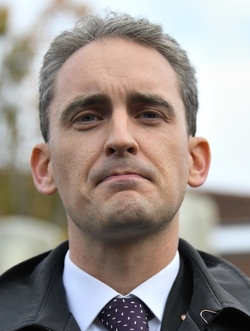 Samuel Paty.
AA
: Were you surprised about the beheading of teacher Samuel Paty in Conflans-Saint-Honorine, especially in light of the attack that happened in September outside the former Charlie Hebdo offices?
DP: Every one of these atrocities is in itself a shock. But, looking at the larger picture, their episodic occurrence is to be expected.
AA: What are your impressions of Paty's actions and teachings in his lesson on freedom of expression?
DP: He was upholding the French traditional of freedom of speech and laicism.
AA: Do you perceive out-and-out racism in France?
DP: There are elements of mutual dislike and racism on both sides, the indigenous French and the Muslim immigrants. There are also elements of good will. I do not blame either side entirely, I do in part blame both sides for the current problems.
AA: Do you feel that sectors of the Muslim population lead a good existence in France, where they can practice their religion freely?
DP: Obviously Muslims lead a good existence in France because France continues to be a highly prized destination for Muslims. If Muslims leave countries where they form the majority to live as minorities in France, that speaks volumes.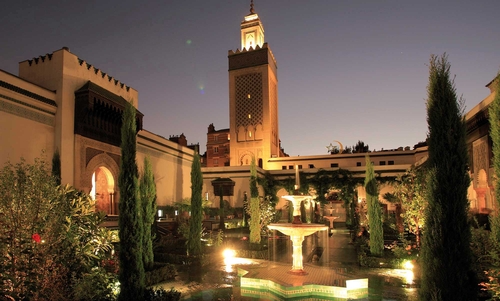 The Great Mosque of Paris, funded by the French taxpayer and opened in 1926.
AA: Islamist terror attacks are taking place not just in France but in Vienna, Quebec, and other world cities. Why do you think the uptick?
DP: I don't perceive a notable increase in jihadi attacks in the West, just the usual ups and downs. Timing has more to do with individual circumstances and motivations than with a wider pattern.