The Key to [Palestinian-Israeli] Coexistence
Overcoming differences - Reaching out to the next generation
https://www.danielpipes.org/18675/the-key-to-coexistence
Multimedia for this item
Video
Daniel Pipes moderated a half-hour panel at the 5th German-Israeli Congress in Frankfurt on Nov. 25.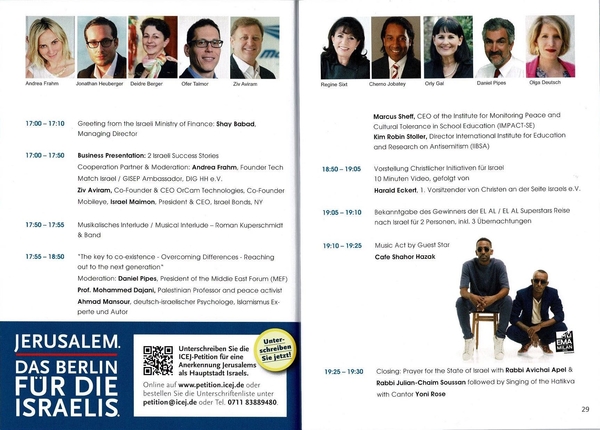 The program.
Related Topics: Israel & Zionism, Palestinians
receive the latest by email: subscribe to daniel pipes' free mailing list
The above text may be reposted, forwarded, or translated so long as it is presented as an integral whole with complete information about its author, date, place of publication, as well as the original URL.