The Key to [Palestinian-Israeli] Coexistence
Overcoming differences - Reaching out to the next generation
https://www.danielpipes.org/18675/the-key-to-coexistence
Multimedia for this item
Video
Daniel Pipes moderated a half-hour panel at the 5th German-Israeli Congress in Frankfurt on Nov. 25.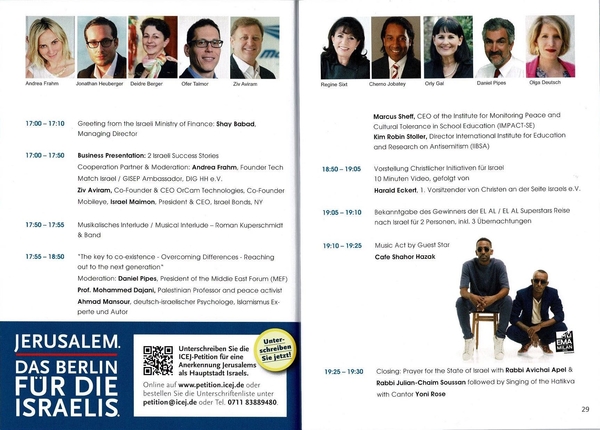 The program.
Related Topics: Israel & Zionism, Palestinians
receive the latest by email: subscribe to daniel pipes' free mailing list
The above text may be cited; it may also be reposted or forwarded so long as it is presented as an integral whole with complete information provided about its author, date, place of publication, and original URL.