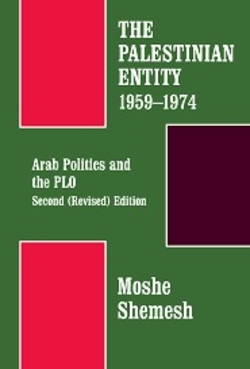 Continuing the Israeli tradition of painstaking and thoroughly apolitical scholarship on the Palestinians, Shemesh has written an absorbingly thorough account of the Palestinian issue in Arab politics. He begins with the launching of the issue by Jamal 'Abd an-Nasir (Nasser) at a meeting of the Arab League in March 1959, and concludes with the Rabat summit of Arab leaders in October 1974, when the PLO was recognized as "the sole legitimate representative of the Palestinian people."
Shemesh's wonderfully detailed account keeps closely to the subject of inter-Arab diplomacy; anything else (the Six-Day War, the role of the United States) is dispatched in a few lines. This approach permits the author to provide a quasi-encyclopedic rendering of the topic. Further, the extensive use of Arabic newspapers and documents (including those captured by the Israelis) gives the account an impressively deep mooring.
While Shemesh abstains from drawing conclusions, the one that fairly leaps from his pages is the degree to which the Palestinian national movement in general and the PLO in particular were creatures of the Arab states. And while both have obviously acquired a momentum of their own over the course of three decades, it remains possible, even likely, that the Arab states will decide one day to take back what they once gave—at which point the Arab-Israeli conflict will lose the communal features of recent years.