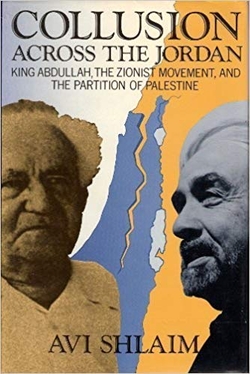 Is this "the amazing true story of the secret Arab-Zionist agreement that partitioned Palestine"? So says the publisher. But the story itself is familiar to anyone who knows the history of Israel's birth in 1948. Still, if Shlaim reveals little that is unknown, he does bring the details into a single account, making it newly possible to see the 1947-1951 period and all the actors as a whole. Much of the information is fascinating—for example, why the British opposed the creation of an independent Palestinian state and the Israelis favored it; or, how Transjordanian and Israeli leaders nearly agreed to stage mock battles to fool the Arabs. Shlaim also makes a good case for some novel views, for example, that Ernest Bevin had a benign attitude toward Israel's birth.
The trouble with the book lies in its strong anti-Israel animus. Although an Israeli himself, Shlaim makes it his task to discredit those he calls "Zionist historians." Fine. But who is Shlaim to say that, despite David Ben-Gurion's declaration that a Jewish-Arab alliance was one of his main objectives, "deep in his heart, he rejoiced at the flight of the Arabs"? And why does he criticize only Israelis and never Arabs for "aggressiveness," "provocations," and "fanaticism"? This sort of partiality pervades the text.
Indeed, the very title bares Shlaim's bias, for as he himself admits, "collusion" connotes "a shabby and secret deal," and his study strongly suggests there was something disreputable about Abdullah's reaching agreements with the Zionists. Indulging in so pointed and parochial a revisionism mortally injures what could have been a fine work of scholarship.