At least Obama did not bow when they met before a dinner at the G8 summit in L'Aquila, Italy in July 2009. (March 4, 2011)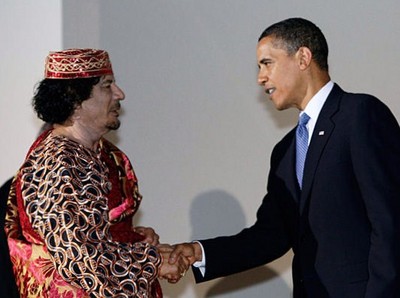 Nor did he kiss the Leader's hand, as Italy's Prime Minister Silvio Berlusconi did in March 2010.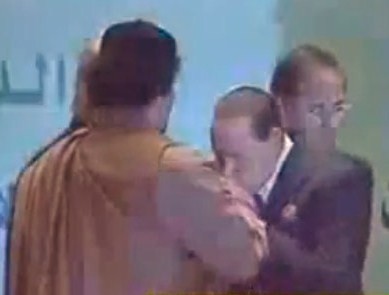 Related Topics: Libya, US policy
Related Articles:
receive the latest by email: subscribe to daniel pipes' free mailing list
This text may be reposted or forwarded so long as it is presented as an integral whole with complete and accurate information provided about its author, date, place of publication, and original URL.