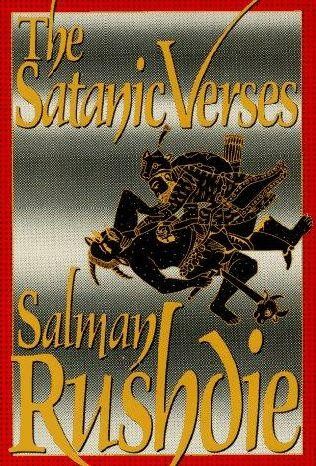 "The Satanic Verses" has had a major non-literary legacy.
Ayatollah Khomeini's edict struck down against British novelist Salman Rushdie and his novel
The Satanic Verses
twenty years ago today. It was a shot from the blue, completely unexpected, unprecedented, and outrageous, a shock that caused two full weeks of furor among literary, political, and religious lions.
To many, the event was quirky and unique, the product of an old man's extremist mentality; few imagined the edict would permanently alter Rushdie's life, much less that it would alter Muslim-Western relations more generally. As Rushdie himself explained last month: "There was a tendency from everybody to believe that it was an isolated incident rather than an indicator of something wider, to believe that it was all my fault."
In retrospect, however, one can see the deep importance of the edict. It strengthened the hand of radical Islam, encouraged Muslims to impose their will on the West, and inspired Muslims in the West to assert themselves. The Rushdie affair was, in short, one of the influential events of the age.
Also, this note offers a chance to report a fact I had not known before: the Raza Academy of Bombay, a Barelvi institution, claims that "In 1988 the first fatwa against the ill famed Salman Rushdie was issued by Raza Academy after obtaining it from Jaanasheene Huzoor Mufti e Aazam which was published in the Daily Hindustan on the 11 November 88 and on 12th November in Inquilab and Urdu Times." (February 14, 2009)
Related Topics: Freethinking & Muslim apostasy, Muslims in the West, Radical Islam receive the latest by email: subscribe to daniel pipes' free mailing list This text may be reposted or forwarded so long as it is presented as an integral whole with complete and accurate information provided about its author, date, place of publication, and original URL.