Richard Kerbaj, the Australian's extraordinary young reporter, has himself another scoop, one that reveals the inner workings of Brisbane-based Griffith University's efforts to win A$1.37 million in Saudi funding for its "Islamic Research Unit."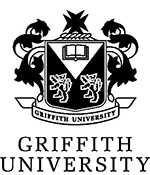 Griffith's Vice-Chancellor Ian O'Connor wrote in a letter to Saudi ambassador Hassan T. Nazer, dated September 11, 2006:
We would be pleased to discuss ways in which your contribution could be recognised through, for example, the naming of a particular research fellowship position. The university is actively seeking to attract additional support from governments, industries and other benefactors to allow us to enhance the activities of the unit. As you may be aware, Griffith is rapidly becoming a popular 'university of choice' for students from Saudi Arabia ... and we look forward to seeing a greater number of Saudi Arabian students on our campuses in the future.
Note that the offer above states that the Saudi ambassador may name "a particular research fellowship position," suggesting he can choose specific personnel, something way out of line with normal university practices. In addition, the Islamic Research Unit's director, Mohamad Abdalla, offered Nazer (in a May 8, 2006 letter) the chance to keep secret the Saudi financial contribution: "Anonymity will be respected, if preferred." For example, should the ambassador not wish the embassy, "a core sponsor, to be acknowledged in the Griffith's newsletters, promotional material and seminars," that could be accommodated – violating both morality and laws.
Two years later, it appears that Griffith University's groveling did it little good. Kerbaj reports that the Islamic Research Unit has not received the hoped-for funding and does not anticipate them anytime soon. "At this stage, we do not expect further funds, nor have we received any additional funds," a spokeswoman said.
Comments: (1) This tawdry tale confirms my argument that the greater impact of Saudi largesse is less on those lucky institutions that actually receive its funds (e.g. US$20 million to Harvard and Georgetown, the £40 million and then £8 million to Oxford) and more on the many others which so wish to benefit too that they subserviently and enthusiastically toe the Saudi line. (2) Kerbaj caught out Griffith University administrators lying; it's not the first nor the last time at a university. The Saudi-university nexus is wrapped in dissimulation and corruption; for another example, from 2004, see my article, "The Saudis' Covert P.R. Campaign." (April 22, 2008)
Related Topics: Academia, Dhimmitude, Saudi Arabia
Related Articles:
receive the latest by email: subscribe to daniel pipes' free mailing list
This text may be reposted or forwarded so long as it is presented as an integral whole with complete and accurate information provided about its author, date, place of publication, and original URL.