www.TheDay.com: Eastern Connecticut's News Source

At Conn, fear muffles the debate

By Steven Slosberg - More Articles
Published on 09/15/2002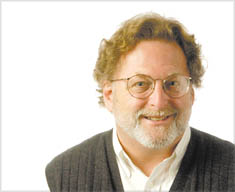 Steven Slosberg
Connecticut College, it can be said, did not exactly hide Daniel Pipes. But, in the words of spokeswoman Trish Brink, it "may have forgotten" to notify local media about his appearance there last week.
Pipes, a columnist for The Jerusalem Post and The New York Post whose most recent book is "Militant Islam Reaches America," was at the college last Tuesday as part of its annual Distinguished Speaker Series.
Author of 11 books and a recipient of both a B.A. and Ph.D. in history from Harvard, Pipes appears frequently as a Middle East expert on TV current events programs such as Crossfire, The NewsHour with Jim Lehrer and Nightline. The Wall Street Journal, according to Pipes' Web site, has called him "an authoritative commentator on the Middle East."
In other words, he's known. So much so that a West Virginia-based white supremacist, anti-Semitic outfit called the National Alliance apparently follows him on the lecture circuit. Members of the hate group were at the Conn lecture, seated in front, and distributed material with such thoughtful themes such as "We're looking for a few good goyem. You, too, can die in Jew-instigated wars."
Pipes' appearance at Conn the day before the Sept. 11 anniversary was not kept entirely quiet by the college. His lecture was posted on the college's online calendar and included in a brochure about the series mailed to all alumni.
But the college routinely notifies local media about guest lecturers on campus, no matter how mundane the topic or the speaker's political stripe. Someone with Pipes' standing clearly commanded public notice.
"We did do a news release, a media advisory," said Brink last week, two days after the lecture. "I sent it to C-Span in the hopes they would cover it. They didn't. I sent it out at the end of August, three weeks before the lecture."
So the college, fully aware of Pipes' notoriety, wanted national attention, but it guarded against widespread local notice.
"We don't publicize every college speaker," she said. "He's well known and admittedly a bit controversial. One thing that was considered, according to my boss, Patricia Carey, was that we anticipated the speaker himself to draw a large crowd anyway, that we could have a large crowd."
More than 100 people, mostly students as well as a couple of members of the National Alliance, attended the lecture in Evans Hall, which could accommodate three times as many. Few people from the community were there.
Besides apparently pressing concerns about the size of the crowd, Brink also mentioned sensitivity about the timing of the event vis--vis Sept. 11. "The academy is all about debate and discussion to enlighten and inform," she said. "We did recognize that he was controversial. We heard from certain factions from inside the campus that had very different political opinions. We tried to be sensitive to that." She declined to name the "factions."
Eugene Gallagher, professor of religion at Conn, helped welcome Pipes as a representative of departments related to Pipes' address – religious studies, history and government.
"Pipes says that the declared war on terrorism has failed to identify the specific enemy," said Gallagher. "That terrorism is a mode of combat rather than an enemy that can be fought. But that the 'enemy' in this war is militant Islam, which he tries to distinguish from Islam in general."
Pipes talked about three strains of militant Islam – one associated with Ayatollah Khomeini's Iran, another with Osama bin Laden and a third coming out of Egypt.
The National Alliance members did not engage Pipes, but sparred with several students.
If not at a liberal arts college touting itself as one of the nation's select campuses, then where should an attentive public look for informed debate on issues that matter?
With Pipes, though, the college did not just play safe. It played dumb.
This is the opinion of Steven Slosberg.

www.TheDay.com: Eastern Connecticut's News Source